Funky Frets Music Store
124 N. Chestnut St., Boyertown, PA 19512 USA
Welcome Back to Funky Frets Music Store
Boyertown's premiere music location for lessons, workshops, instruments and music goodies.
Curt & Bernadette Sheller and their daughter Kelly Thompson. Funky Frets opened on June 30th, 2012. Our showroom includes guitars, ukuleles, banjos, and much more! We typically carry over 100 ukuleles, electric and acoustic guitars, accessories, drumsticks, violin/viola strings and amps . . . just to name a few categories.
The Funky Frets Main Stage
We have a great concert, workshop are for hosting Open Mics, Concerts, Workshops and we even rent is out for you private parties and events. Checkout the Funky Frets Even page for the latest schedule.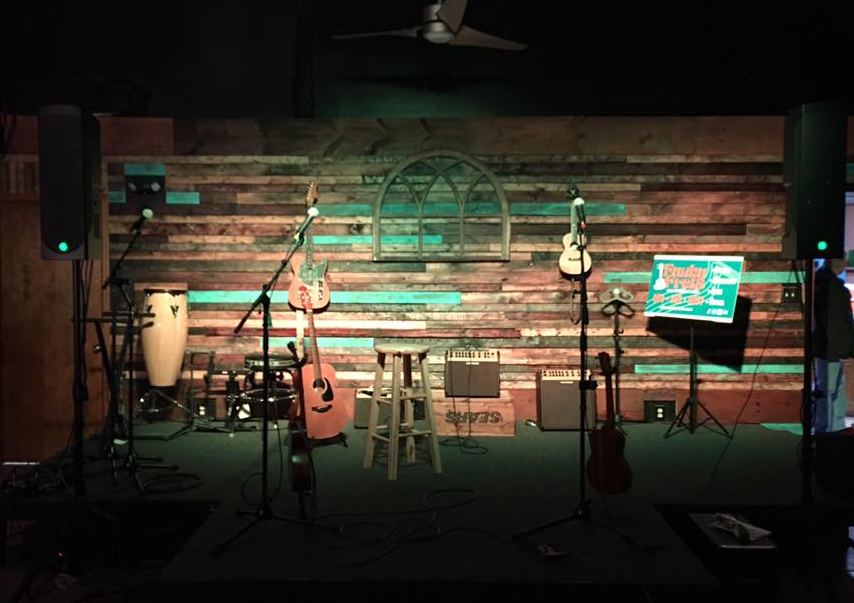 6th Annual Funky Frets Ukulele Festival!!!
First Weekend of October the 2-3-4, 2020
Look for details and any announcements on 2020 festival Spring. We al ready have a lot planed with some new artists.
The festival is Friday, Saturday and Sunday. Includes concerts, workshops, vendors, catered dinner, Hawai'ian Shirt contest, jams, the much loved Strum-along Train Ride on the Historic Colebrookdale Railroad and anything else we can throw into the mix.