Funky Frets Music Store
124 N. Chestnut St., Boyertown, PA 19512 USA
Welcome Back to Funky Frets Music Store
Coronavirus COVID-19 & Funky Frets
We are canceling ALL Funky Frets group classes, jams, open mics for March and April. We are monitoring the Pennslyvania Coronavirus COVID-19 website daily and the regional and national news for updates.
April, 2020 PA Update: Governor orders COVID-19 mandatory shutdown across ALL Pennsylvania. . And, for schools to stay out until further notice.
March 31st Update: All lessons are now virtual using eigher Skype, Zoom, or Apple Facetime. Curt, Kelly and Ed are all set-up and many of our students are doing theses virtual lessons.
We are doing Skype, Zoom , and Apple Facetime lessons with students. These are easy to setup ( see Lessons page ).
Need a Uke?
Need a new uke to keep yourself entertained at home? We can demo whatever we have in stock for you over skype or facetime. We are shipping! Just call us and let us know what you are interested in hearing. Might be able to ship it. We got a bunch of fgreat Lanikai concert and tenor ukes in.
What About the 2020 Funky Frets Uke Fest
Based on the recommendations of health experts in the news and on-line. Most festivals scheduled for Summer and Fall are going ahead as planned. We are closely monitoring the situation, and the festival is still going forward. Hopefully, by then, it will be a time for celebration and reflection on how well humanity came together, put aside divisions, and we reflect on how we all came together and slowed the progress of the world threatening virus.
In the case (hope not), that we have to cancel the 2020 festival. ALL 2020 tickets will be good for 2021 and you get an ever better deal as we will be raising the 2021 festival ticket price. A festivl is not an in-enxpensive hing to host and put on.
LINKS:
Boyertown's premiere music location for lessons, workshops, instruments and music goodies.
Curt & Bernadette Sheller and their daughter Kelly Thompson. Funky Frets opened on June 30th, 2012. Our showroom includes guitars, ukuleles, banjos, and much more! We typically carry over 100 ukuleles, electric and acoustic guitars, accessories, drumsticks, violin/viola strings and amps . . . just to name a few categories.
The Funky Frets Main Stage
We have a great concert, workshop are for hosting Open Mics, Concerts, Workshops and we even rent is out for you private parties and events. Checkout the Funky Frets Even page for the latest schedule.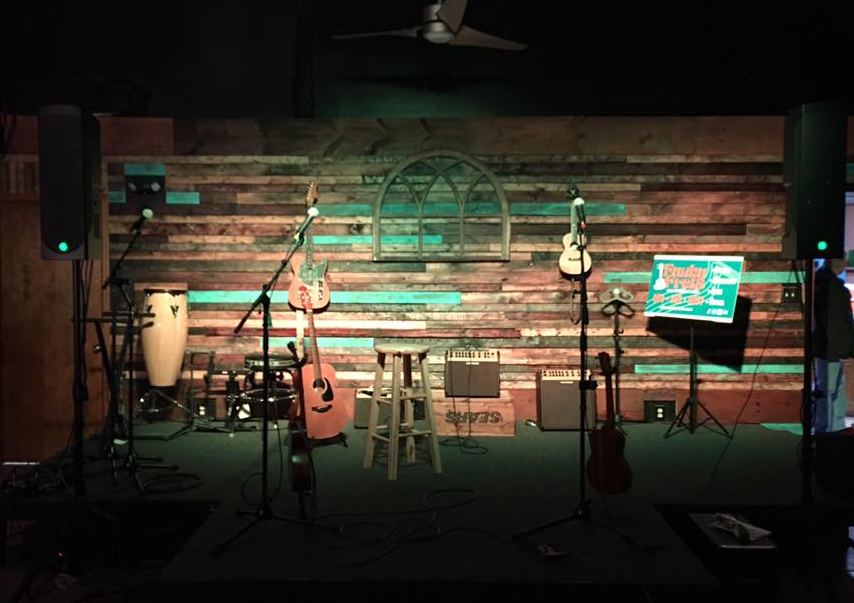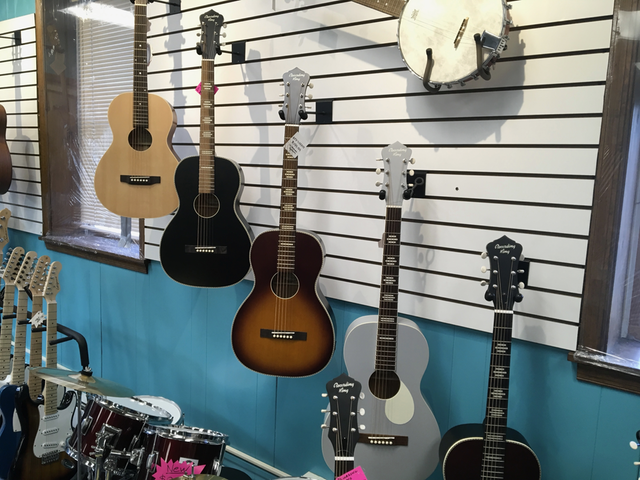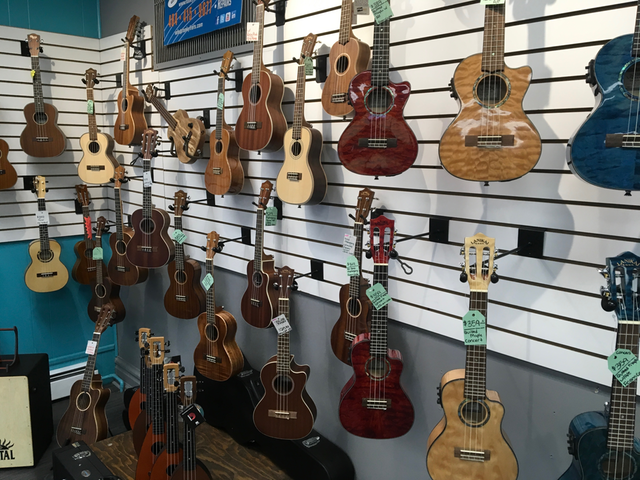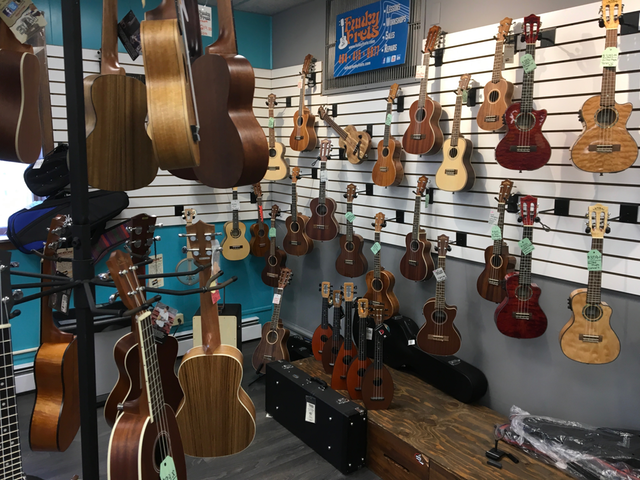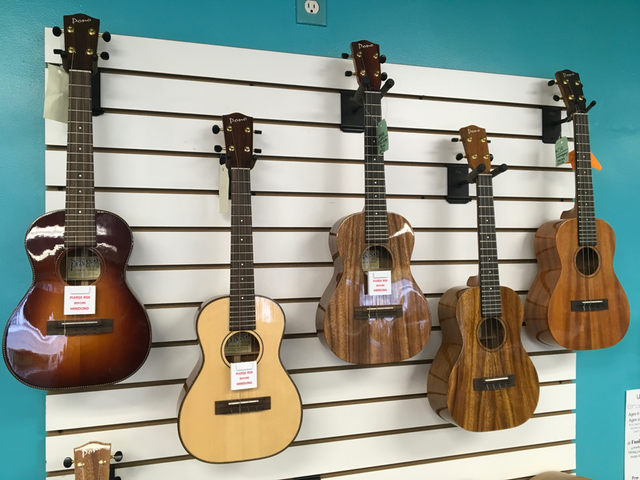 6th Annual Funky Frets Ukulele Festival!!!
First Weekend of October the 2-3-4, 2020
Look for details and any announcements on 2020 festival Spring. We al ready have a lot planed with some new artists.
The festival is Friday, Saturday and Sunday. Includes concerts, workshops, vendors, catered dinner, Hawai'ian Shirt contest, jams, the much loved Strum-along Train Ride on the Historic Colebrookdale Railroad and anything else we can throw into the mix.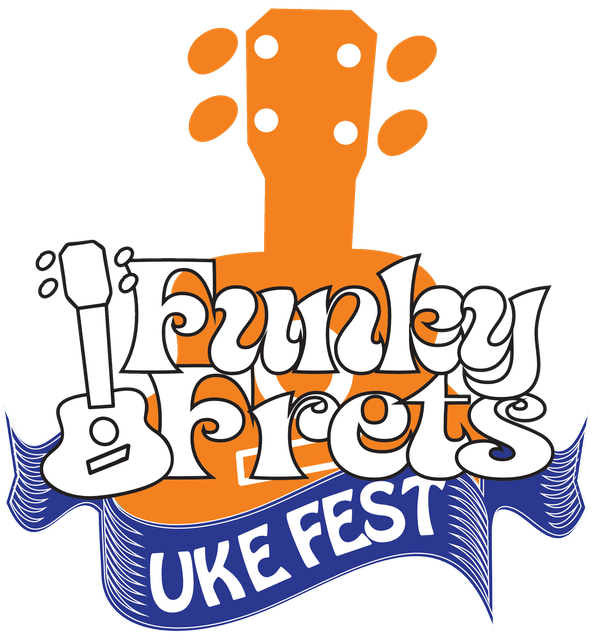 ---
Just browsing over both books, they look fantastic! I'm a guitarist and uke player for over 25 years and was thinking about writing a ukulele book but you've already written what I think are the best, most comprehensive and thorough books I've ever seen for the instrument. I just might end up buying every book you've written and I'll be giving my highest recommendation for your books to my friends and students. Thank you so much for taking the time to write such great books! — Peter Rhee
Aloha, Curt, All I can say is WOW! What you have accomplished is simply incredible! All the best — Glen Hirabayashi, The Aloha Boys
Thanks for visiting and checking out the site!

Original Curtie Animation from 1987 for my first web site on a Macintosh II, 33 years ago.
top