Events @ Funky Frets
Funky Frets Music Store puts on several workshops, classes, clinics and events throughout the year. Check the Calendar of Events for all the latest events.
5th Annual Funky Frets Ukulele Festival!!!
First Weekend of October the 4-5-6, 2019
The festival is Friday, Saturday and Sunday. Includes concerts, workshops, vendors, catered dinner, Hawai'ian Shirt contest, jams, the much loved Strum-along Train Ride on the Historic Colebrookdale Railroad and anything else we can throw into the mix.
The 2019 line up is: Danielle Ate the Sandwich, The Aloha Boys, Curt Sheller, Petey Mack, Devin Scott, Debi Velasco, Patricia Keith, William Ernestburg and Ann Burke. With a few more to some.
Checkout the 2019 Funky Frets Uke Fest site for all the goodies and going ons for October 4,5,6 - 2019.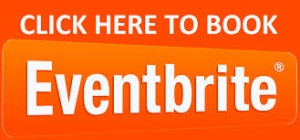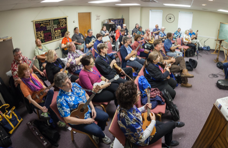 Group Classes and On-going
Ukulele Group Classes - Every Month
Summer 2019 Coming Soon ( Ages 6-9: 6:30pm-7:15pm ), ( Ages 10-Adult: 7:15pm-8:00pm ):
Ukulele Group Classes - This is for beginners just getting started with Ukulele. We will go over basic chords, technique & different styles of strumming. No musical background necessary. Pre-register right here or in store.
On-Going
In addition to attending the World Famous Barto Jam every Wednesday night, we participate in several ukulele jams and meetup groups every month.
Third Sunday Every Month Funky Frets Meetup
Third Sunday every month at the store from 2:30 to 4:30 preceded with a FREE Getting Starting with Ukulele beginner class at 1.
Lil' Rev
Wednesday, June 19, 2019 - Workshop and Concert with Lil' Rev
Workshop from 6:30pm-7:30pm
Break for 1/2 hour
Concert 8:00pm-9:00pm
Lil' Rev returns to Funky Frets and he always delivers a highly educational workshop and entertaining evening of music for any music lover. His concert will be featuring tunes from his latest CD and Lil' Rev "hits".
Workshop: Intros, Endings, Turnarounds and Vamps
(promoting my new book release as well). This class is open to all levels. Must know basic chords and be willing to learn a couple new ones too! Teaching intros and endings in many styles from Blues, Jazz, Tin Pan Alley, Bluegrass, Country, and Rock Traditions. Handouts provided. You'll Spice up your song delivery when you Learn what to play before a song begins and what to play when a song ends.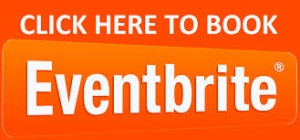 Murder Mystery Dinner Theater "Murder at Mardi Gras" at Funky Frets Music Store
Saturday, May 11, 2019 - 6:30PM, doors open 6PM
The event was a SELL OUT and was a lot of fun. Look for the next one in November 2019.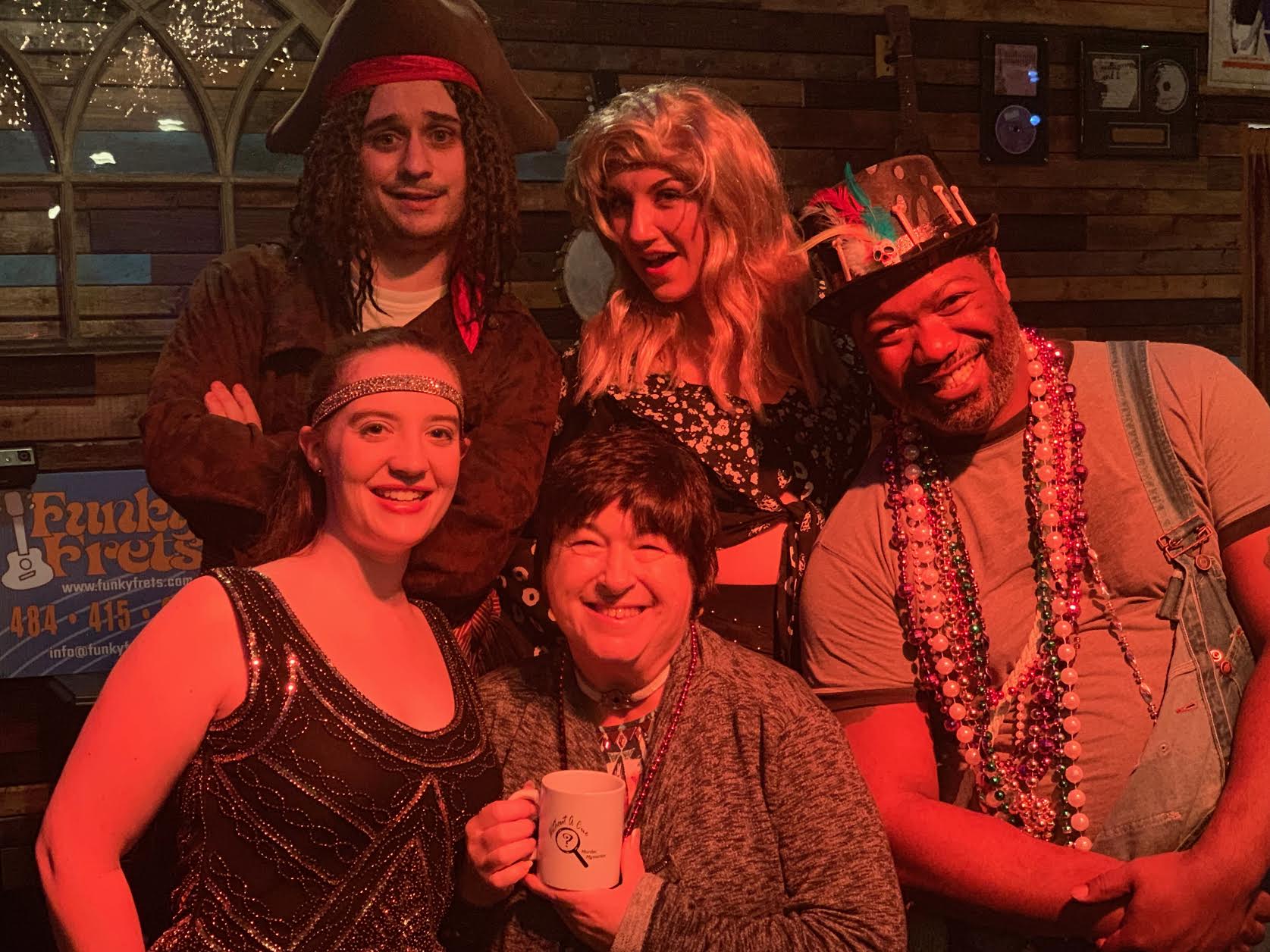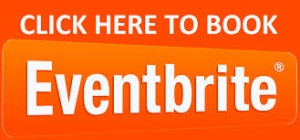 18 & Over Only
Dinner TBA, along the lines of New Orleans style! Ice Tea, Water, Coffee and Dessert included. BYOB for 21 & Over (Or bring your own soda).
A portion of the proceeds will be donated to support music programs among Veterans.
*Tables will be 8 people per table. Tickets purchased under one order will be seated together.
Show Description:
Magnolia Dupre has honored her father's dying wish and made absolutely certain that the annual VooDoo Ball goes on as planned. As the captain of the Krewe of Momus, Everett Dupre took great pride in this masquerade event and wanted to ensure it lived beyond him, and Magnolia is committed to realizing his dream – or at least until she gets her inheritance. But when her estranged brother shows up with his "from the wrong side of the tracks" fiancé tempers flare. Will there be a Murder at Mardi Gras?
In addition to our annual Funky Frets Uke Fest , Funky Frets has hosted these artists and events.
Del Rey
James Hill
Lil' Rev
Victoria Vox
Abe Lagrimas, Jr.
Gerald Ross
Jim and Liz Beloff
Herb Otha Jr.
The Aloha Boys
Ben Carr
Uncle Zac
Rachel Manke
Curt Sheller Jazz Trio
Ben Carr
Phredd
Jared Denhard
Frets Halligan
Suzanne and Dan
Jack Kohler
Patricia Keith
Jack Kohler
Don Peyton
The Whiskeyhickon Boys
Jack Murray and the Blue Tarp Wranglers
Mim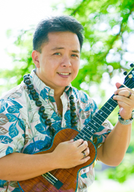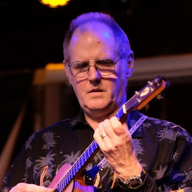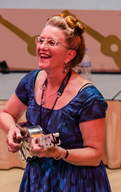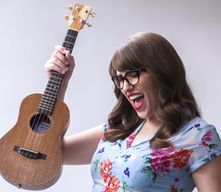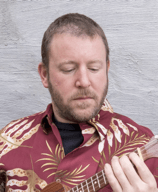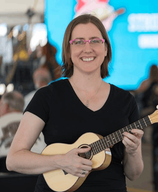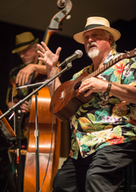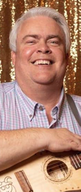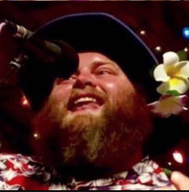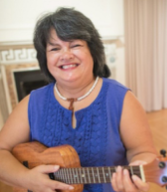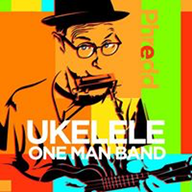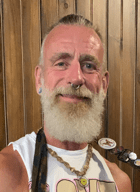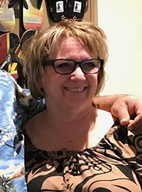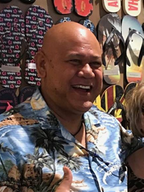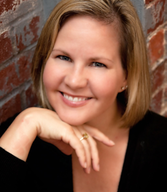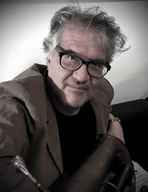 The Funky Frets Uke Jam meets the third Sunday of every month at Funky Frets Music Store, 124 N. Chestnut St., Boyertown, PA 19512 USA.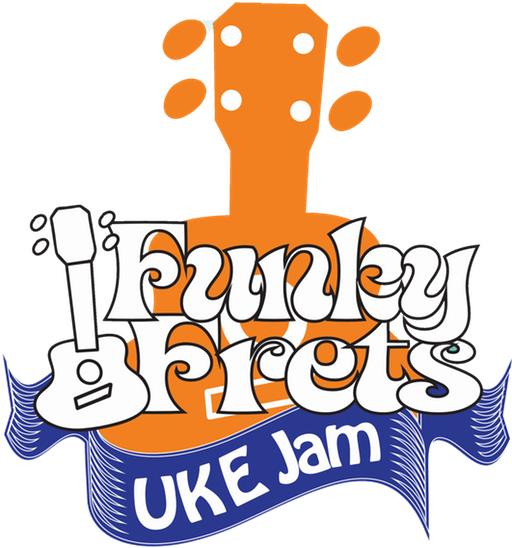 Funky Frets Uke Jam • Third Sunday Every Month @ 2:30
No RSVP needed - however you can RSVP on our meetup.com page.