Events @ Funky Frets
Funky Frets Music Store puts on several workshops, classes, clinics and events throughout the year. Check the Calendar of Events for all the latest events.
August
Amy Kucharik
Sunday August 29, 2021 5-8:30pm
( 26 AUG 2021 UPDATE ) • This event is happening as planned this Sunday August 29 @5PM. And we are taking all precautions per CDC guidelines and are recommending masks and we will be setup for social distancing.
As the weather is going to be in the upper 80s we will be doing it in our concert room that is more than large enough to hold the few that are attending and is air conditioned.
Please some out and support Amy as this is her first trip to the area and is a great uke player and will be presenting two great workshops followed by a performance.
You can pay at the store the day of the workshops and performance. Came out and support our fellow ukulele musicians.
Award-winning songwriter Amy Kucharik [/kuh-CHAR-ick/] performs as a one-woman band with ukulele, tenor guitar, foot percussion, mouth trumpet and harmonica, or with her Boston-based bands, energizing swing dance, folk festival and listening room audiences alike. Drawing from blues, folk and Vaudeville traditions and with a street-smart stagecraft honed in the subways of Boston, Amy transports her audience to a place both timeless and familiar, but nevertheless innovative.
She has played ukulele for more than a decade, teaches weekly classes and workshops, and frequently appears at regional ukulele festivals. She has taught and performed at ukulele workshops throughout New England, including Spring Into Uke and The Sounding Board's Uke U. She headlined the Flower City Ukulele Festival in 2019 and most recently was part of the Gaitherburg Ukefest's online events. A longtime blues dancer, DJ and aficionado, Amy performs blues music solo or with her band Tiger Moan, which specializes in blues songs of the early 20th Century that were written or made famous by women. She is thrilled to bring her Women of the Blues workshop to Funky Frets.
Schedule
Women of the Blues Part 1: Vaudeville Blues - 5pm EDT $15 -

Blues -- which developed out of the struggles faced by African-Americans -- has been around as a style of music since the late 1800's, but really took shape in the early 20th century, largely due to the often-overlooked contributions of women. Learn about some of the women who shaped this enduring style of music during the 1920s, from "Mother of the Blues" Ma Rainey and Bessie Smith to Victoria Spivey (who played the ukulele herself) and Ida Cox. We'll cover a few of Amy's favorite early blues songs from this period -- they sound great on the ukulele and can be played with the most basic skills. Familiarity with basic ukulele chords is recommended.

Women of the Blues Part 2: 12-Bar Blues - 6:15 pm EDT $15 -

12-bar blues is easy to learn, but you can spend a lifetime mastering it. This enduring form evolved from earlier Vaudeville blues and from "field holler" call and response. Many of the great blueswomen of the 20th century, including Memphis Minnie, Big Mama Thornton, and Tracy Chapman, have vastly different sounds and styles of playing but still built songs based on this simple form. Looking at songs written or popularized by these women, we'll cover the essential 12-bar blues form and how to play blues in any key, followed by some embellishments to make your blues songs sound even cooler on the ukulele. Facility with barre chords is recommended but not required.

Concert - 7:30 $10
Workshops plus Concert $30
Tickets and Workshop descriptions available at: www.amykucharik.com/bluesworkshop.html or at Funky Frets.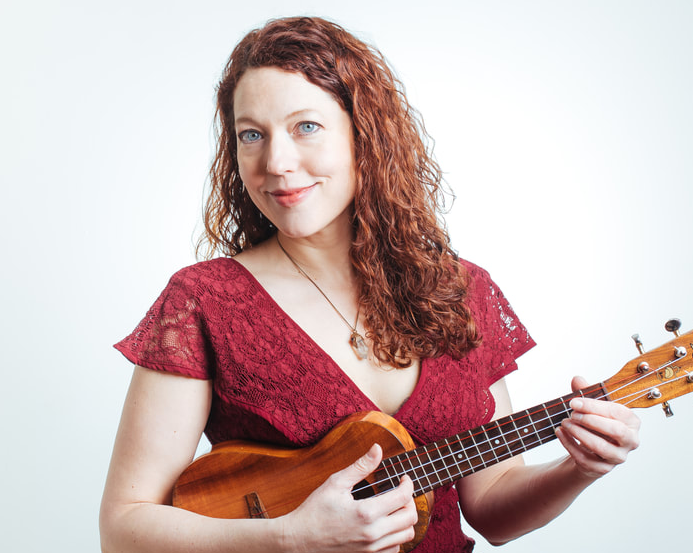 WORKSHOP • CONCERT
September
Dead Men Don't Speakeasy!
POSTPONED
Murder Mystery Dinner Theater with Without A Cue Productions • Saturday September 18, 2021 • 6PM
With all that is going on with COVID-19 and the Delta variant and CDC Guidelines we are postponing this even until better times.
We're back to putting on out Murder Mystery Dinner Theaters for 2021. These are a lot of fun with a catered dinner and a real hoot. You're guaranteed to have a good time.
Enjoy dinner and a show as a professional theater company; Without a Cue will make you laugh and entertain you all evening. Profits from this event will help support a wonderful organization, Guitars For Vets.
Dead Men Don't Speakeasy! It's the roaring twenties, and you have been invited to the hottest spot in town: The Rotten Club! It's a big night and everyone is up to no good. Early Demise, the club owner, is on edge because Mr. Big is back to check out the joint and make sure Early is making his backer money. Early's headliner (and sometimes girlfriend, Bette), is scheduled to sing, but Bette is too busy making eyes at the guests to perform. To make matters worse, Early's wife has decided that tonight's the night to end Early's "extracurricular activities" with Bette and the bottle. It will take a master detective and help from YOU to solve the mystery!
Ticket includes dinner, dessert and the show. Must be 18 years and older to attend. Water and coffee will be available, feel free to bring your own soda, wine or beer. Please no hard liquor, must be 21 & older to drink. Please drink responsibly.
Here is a video example of what Without A Cue Productions offers.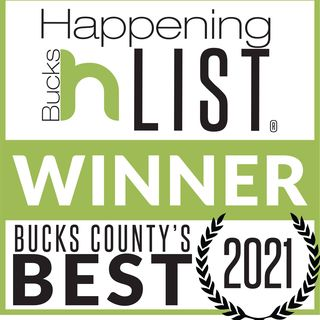 Dinner Theater
October
7th Annual Funky Frets Ukulele Festival!!!
First Weekend of October the 1-2-3, 2021
CANCELLED
Look for details and any announcements on 20 festival Spring. All the same artist that we have for the virtual 2020 uke fest will be returning live and in-person.
The festival is Friday, Saturday and Sunday. Includes concerts, workshops, vendors, catered dinner, Hawai'ian Shirt contest, jams, the much loved Strum-along Train Ride on the Historic Colebrookdale Railroad and anything else we can throw into the mix.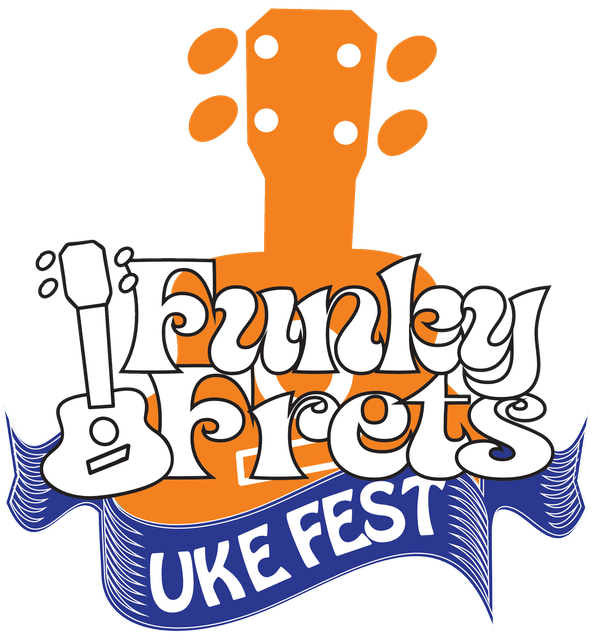 Every Month
Third Sunday of Every Month Starting at @1PM
Past Workshops
Jim D'Ville!!! Ear Training Rail Tour 2021
Thursday July 22, 2021
Join Jim for a stop on his Ear Training Rail Tour 2021 at Funky Frets Music Store, Boyertown, PA USA. Jim will present his Hearing Chord Changes workshop followed by a jam session.
Jim's workshop and jam was a blast. You can catch Jim when he comes back in October for Funky Frets Uke Fest.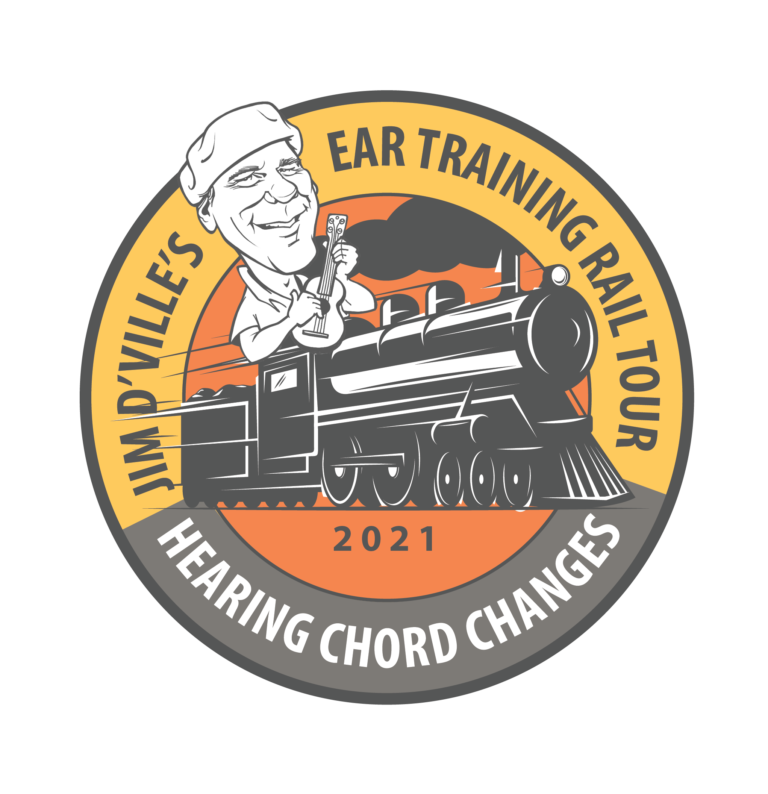 WORKSHOP • CONCERT
Past Workshops Over the Years
4-Part "Jazz" Chords
Exploring contemporary 4-part, a.k.a. "Jazz" chord on ukulele all start with the Big Six, Core Chords. You most likely know the open position chords they're based on. From the Six core chords that are the Big Six and the principles of chord construction along with learning the notes of the ukulele fingerboard, you WILL be able to create ANY chord you come across just from the name.
Alternating Thumb Style Fingerpicking
The Seven Modes
Ukulele Strums
Improv Using Blues and Pentatonic Scales
Misc
Technique Left Hand Technique
Music Basics
Contemporary Triads
Past Events
Virtual Campfire with Funky Frets
8PM - June 13, 2020 • Funky Frets Virual Campfire Sing-along. The Funky Frets crew will hosting a virtual camp fire sing-along live from our back yard, with some tried and true camp classics from our and I'm sure your childhood. So join us next to your back yard camp fire or your living room couch to sing and strum a long with us. Sing in tune is optional as you'll see ;-). Should be a hoot.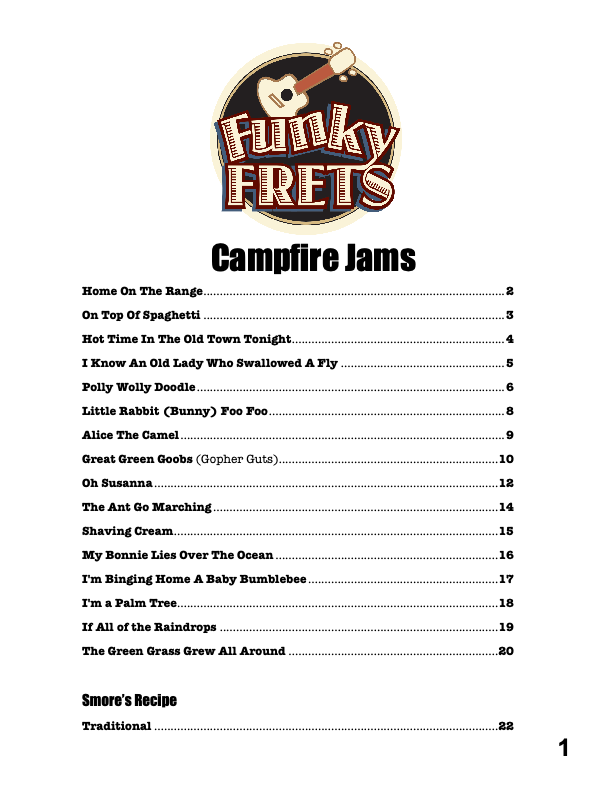 Download the June 2020 Campfire Jam Song Book and Smore's Recipe and get ready. This has a few new songs added for the June Campfire Jam.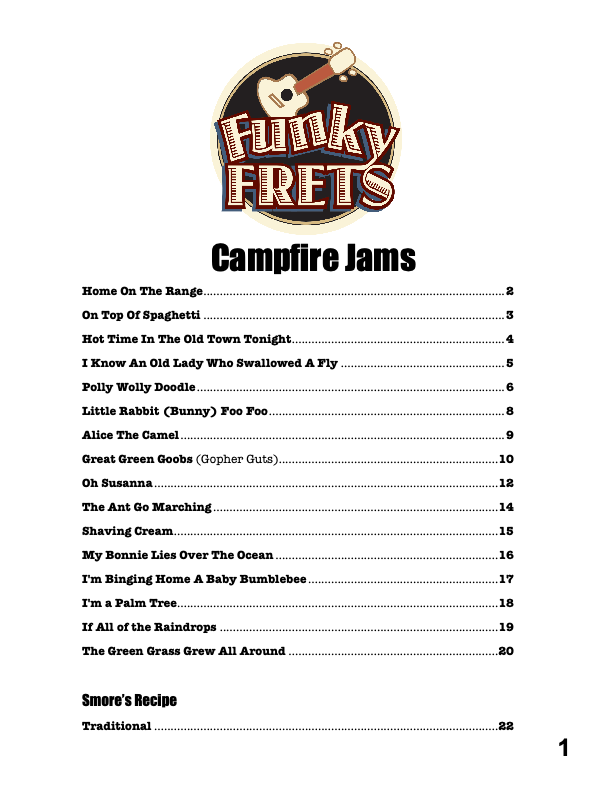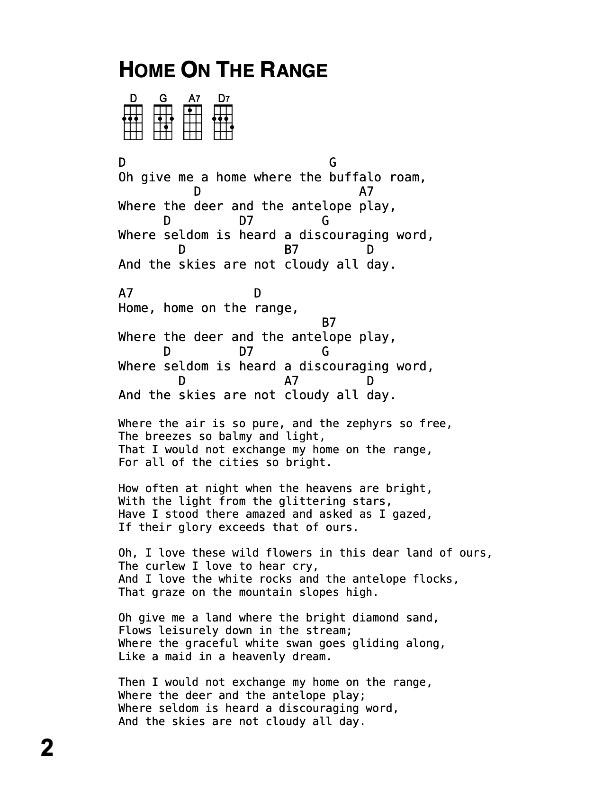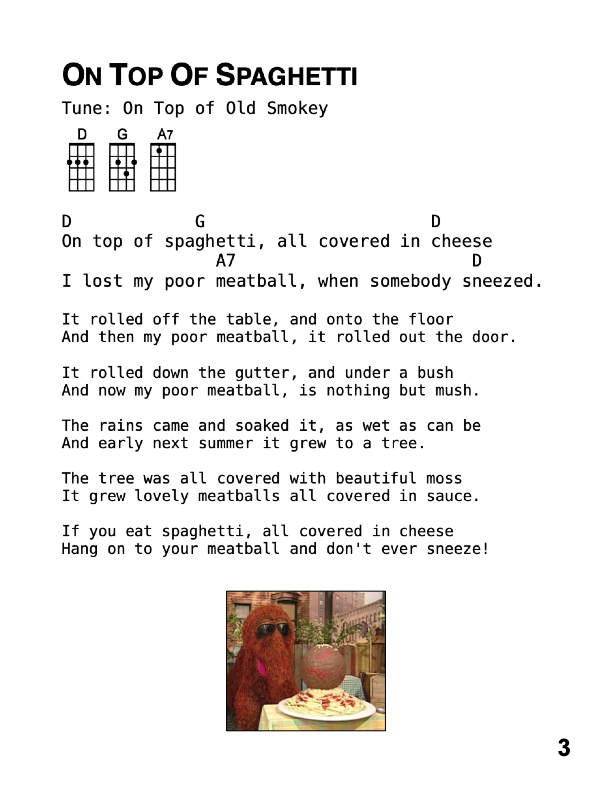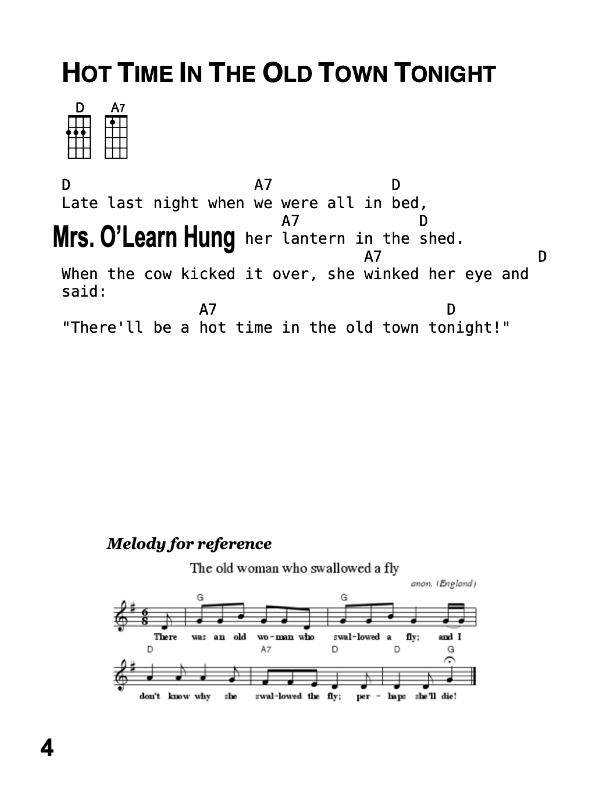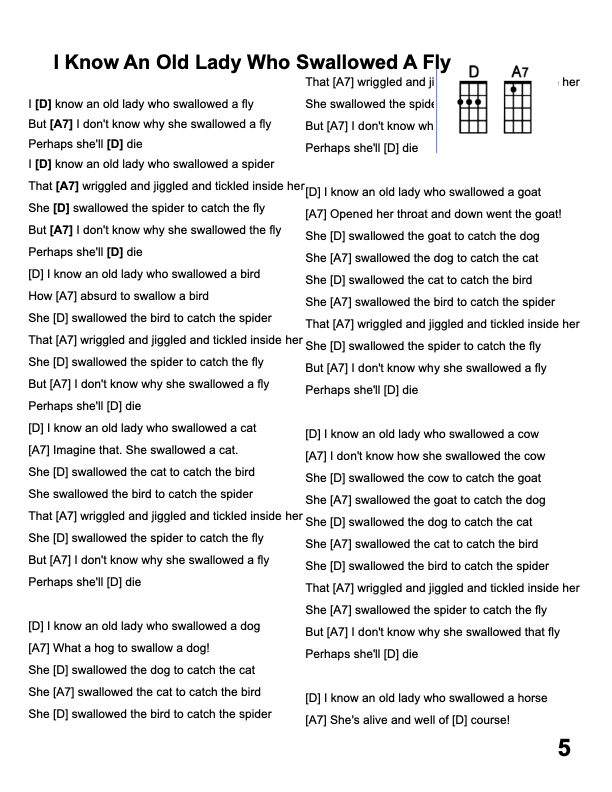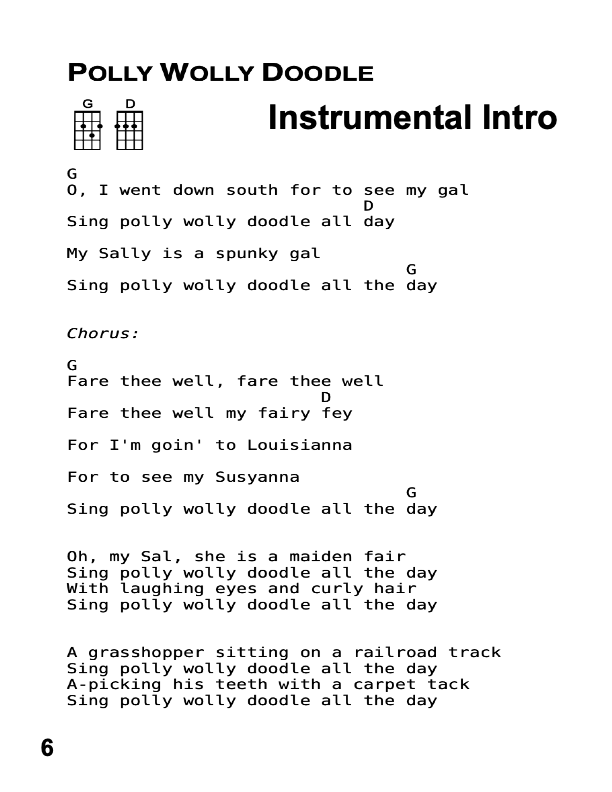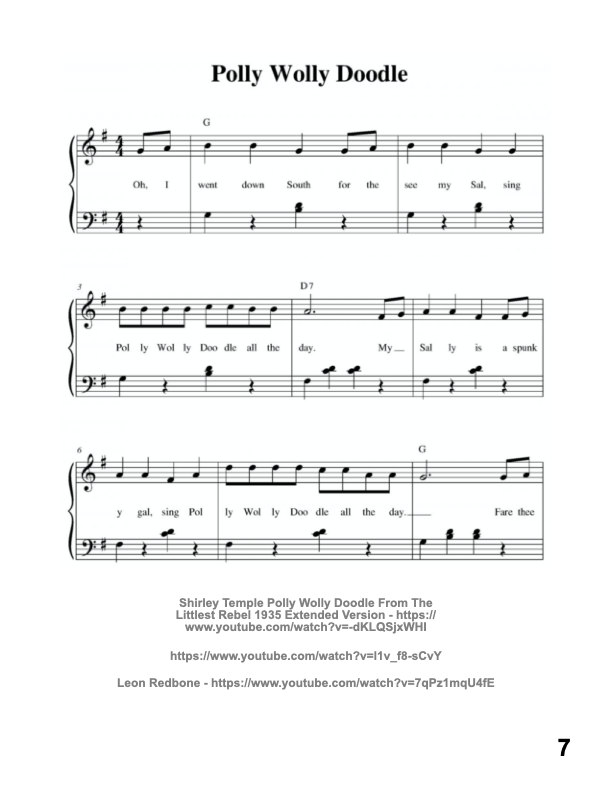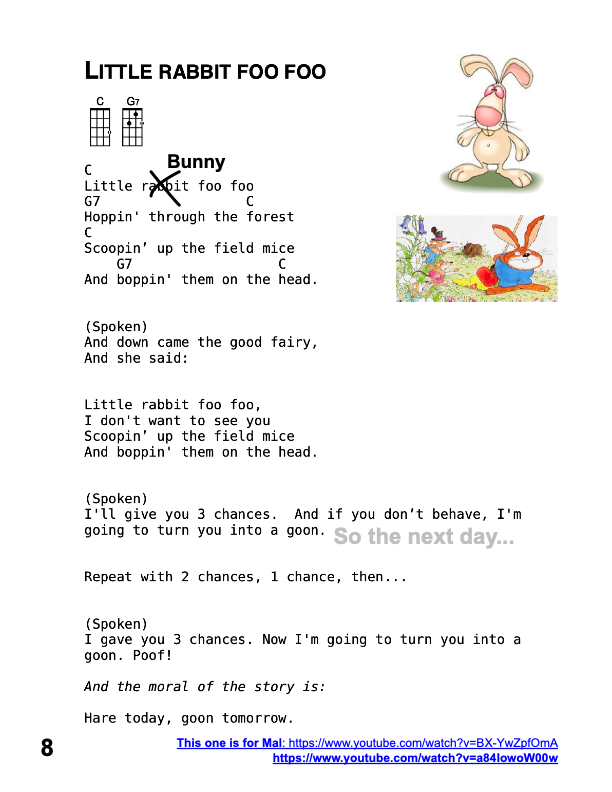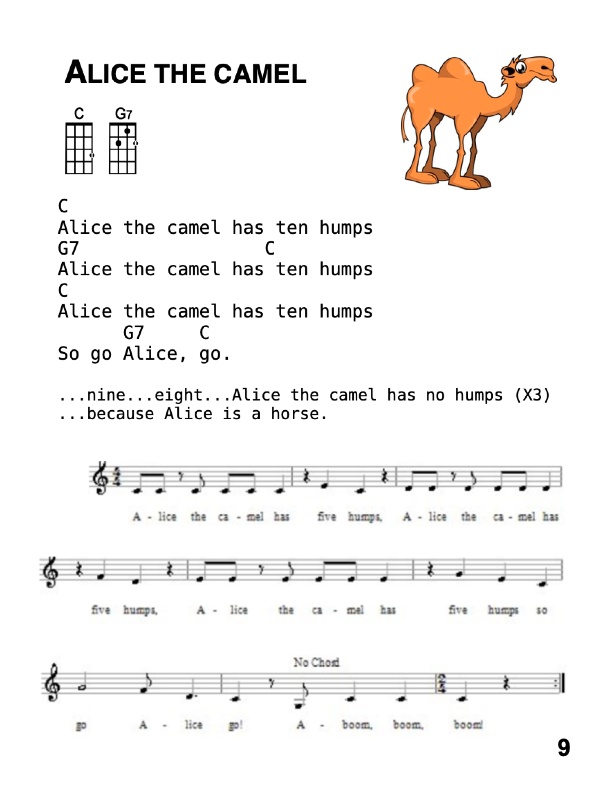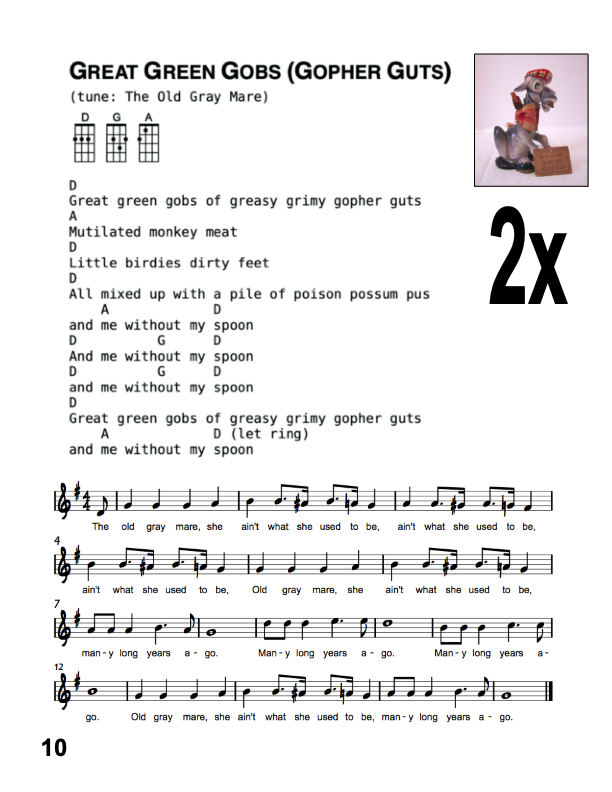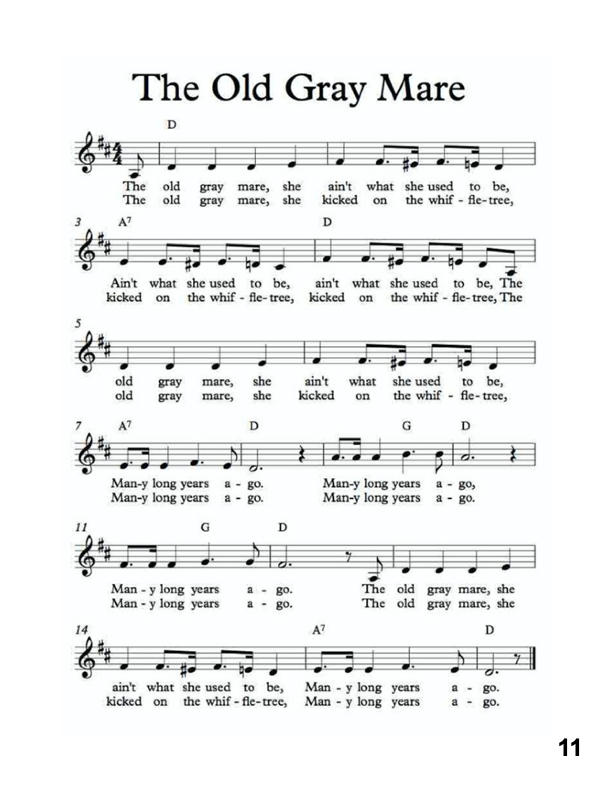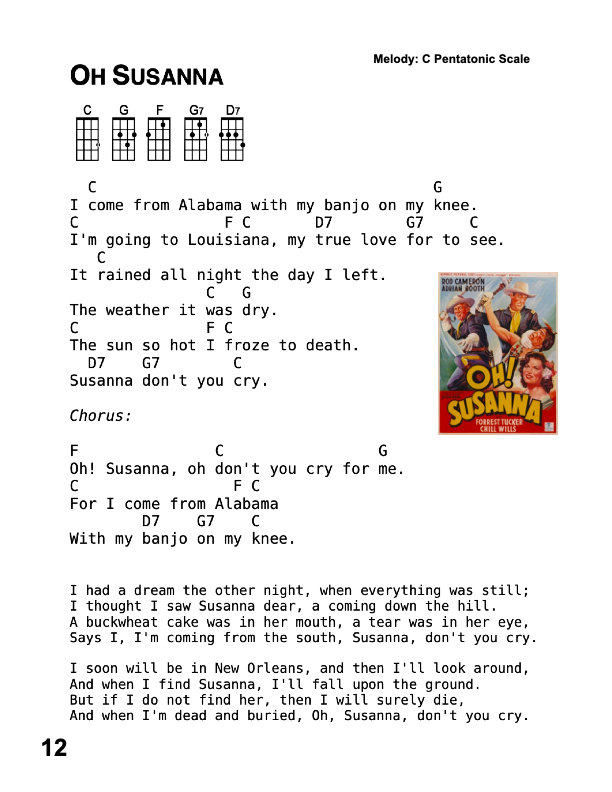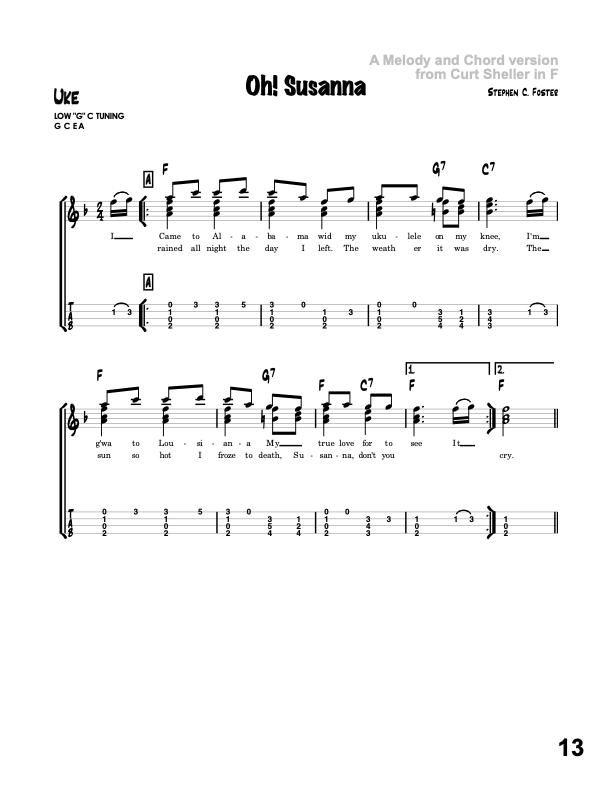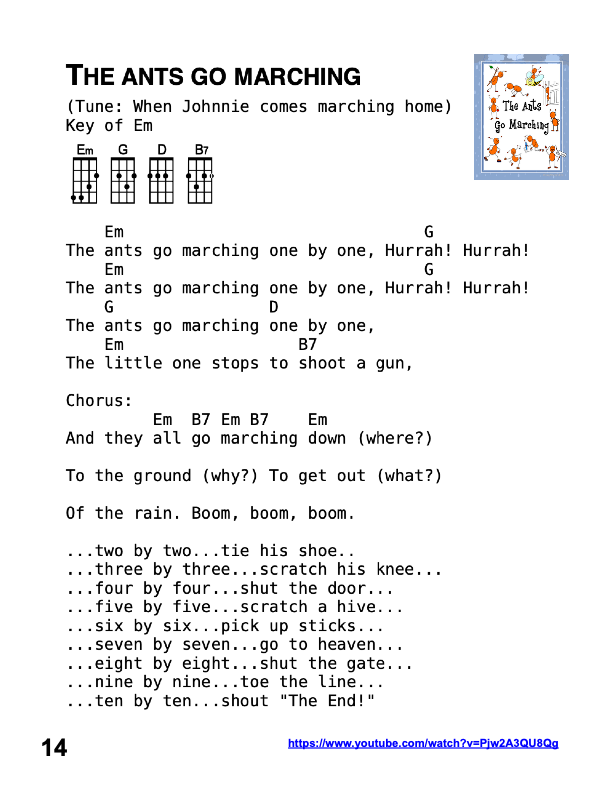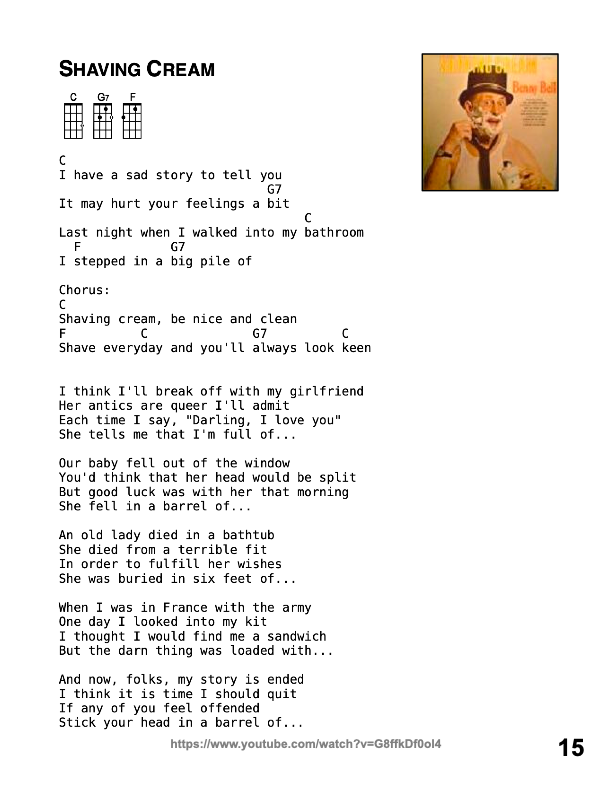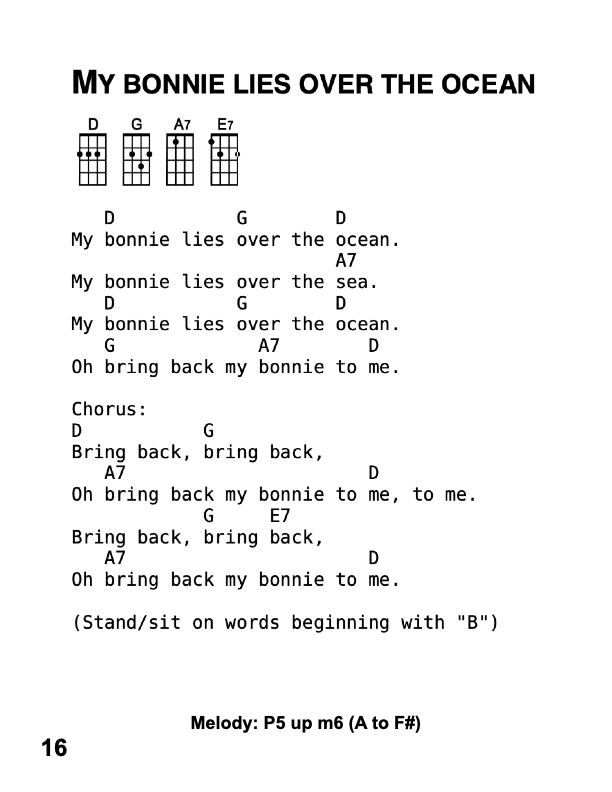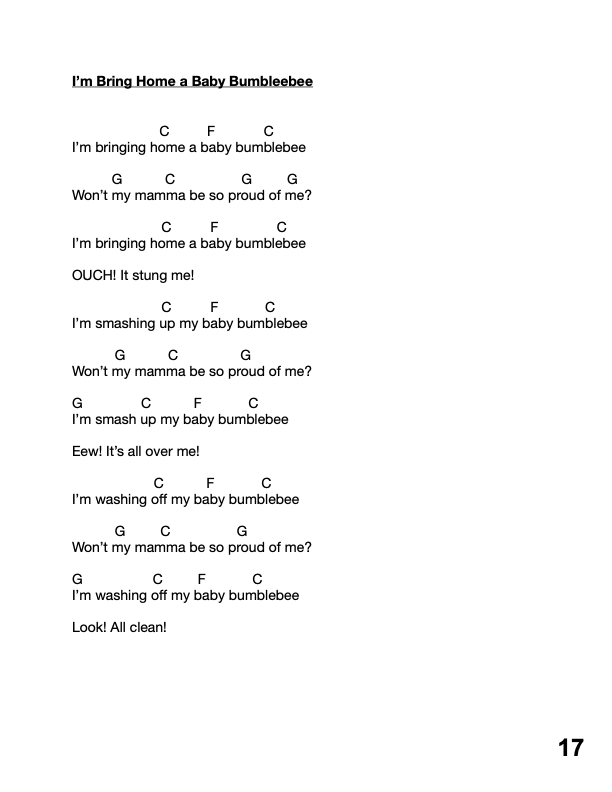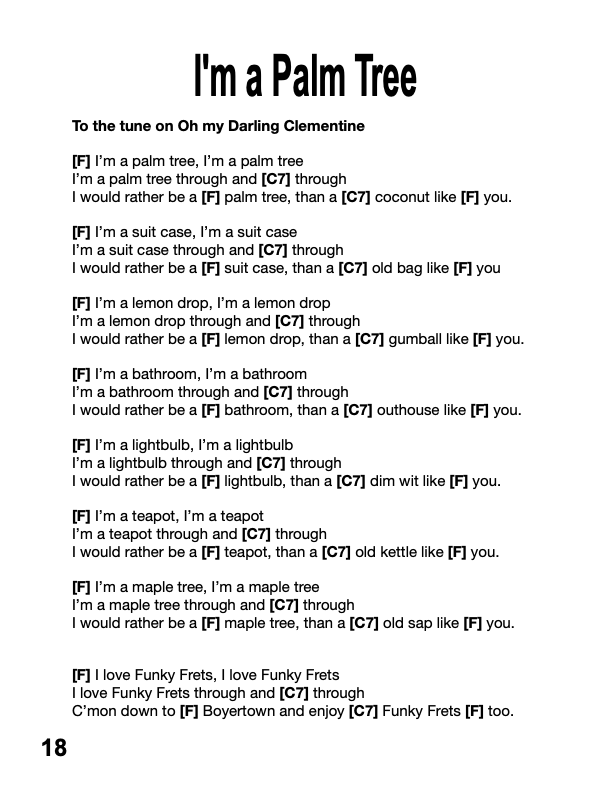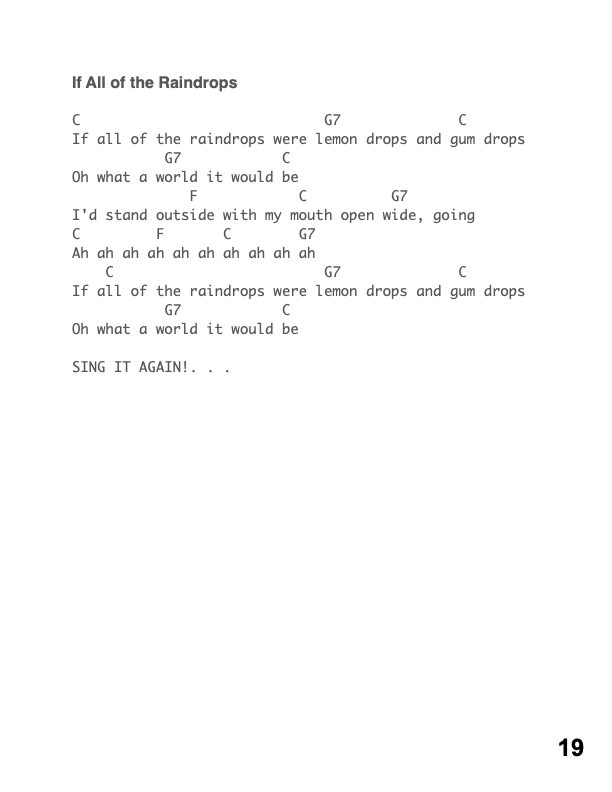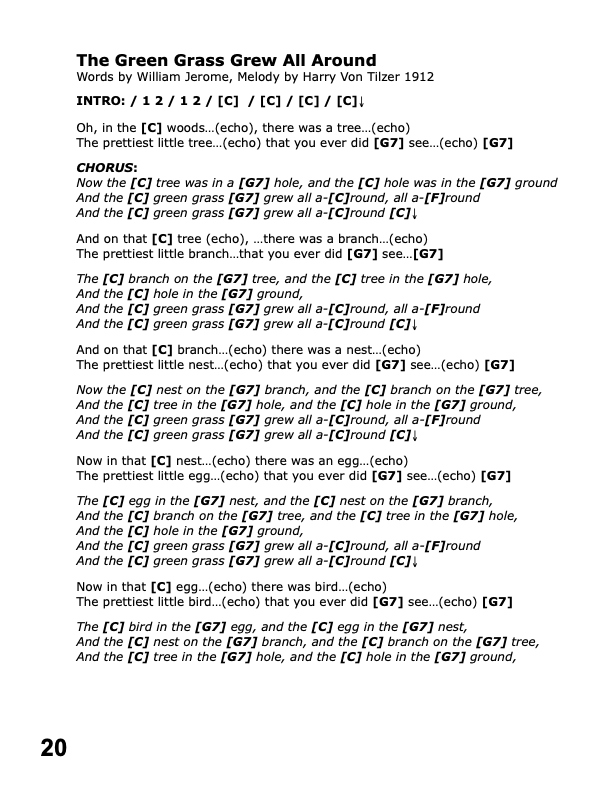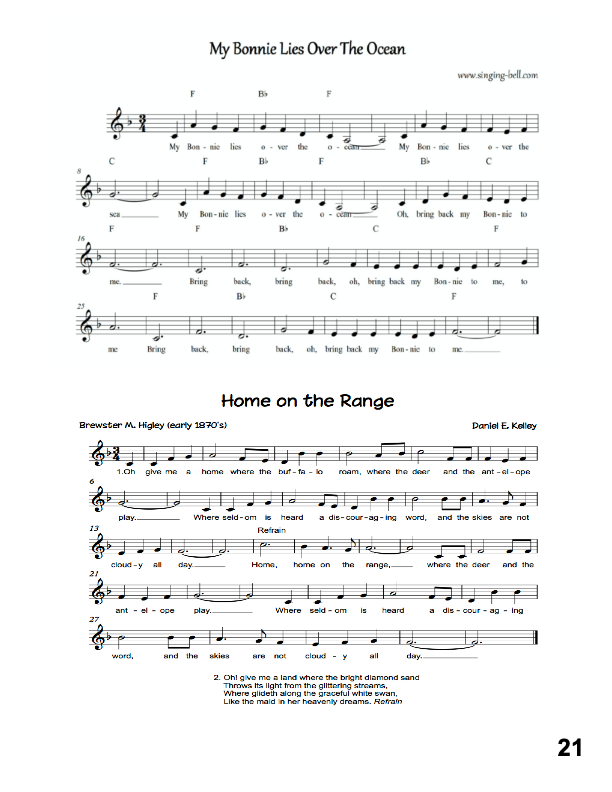 Just browsing over both books, they look fantastic! I'm a guitarist and uke player for over 25 years and was thinking about writing a ukulele book but you've already written what I think are the best, most comprehensive and thorough books I've ever seen for the instrument. I just might end up buying every book you've written and I'll be giving my highest recommendation for your books to my friends and students. Thank you so much for taking the time to write such great books! — Peter Rhee
Aloha, Curt, All I can say is WOW! What you have accomplished is simply incredible! All the best — Glen Hirabayashi, The Aloha Boys