Funky Frets News
All the latest and greatest new regarding Funky Frets and the Funky Frets family and friends.
With the largest selection of ukuleles in one location in the Philadelphia / Tri-state area, Funky Frets has become a premier ukulele destination worth the visit. And did we mention we actually know a lot about the ukulele as it is not a passing fade with us.
Funky Frets is a true Mom and Pop music store - actually three generations with daughter Kelly and the grandkids TJ and Ali.
The Funky Frets Main Stage
We have a great space for hosting Open Mics, Concerts, Workshops and we even rent is out for your private parties and events.
Checkout the Funky Frets Events page for the latest schedule.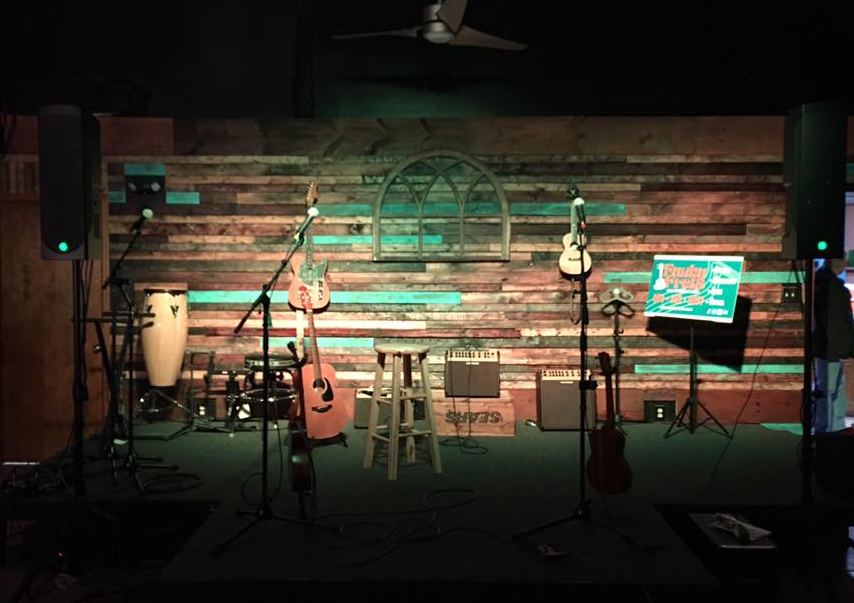 Back From NAMM 2019
We ( Kelly and Curt ) are back from the 2019 NAMM, the National Association of Music Merchants annual winter show in Anaheim, CA. Over the course of five days will have visited hundreds of music manufactures, and vendors, and attended a lot of great workshops and presentations. Walking the equivalent of over 30 miles (Kelly's fitbit). All to bring a lot of new goodies to the Funky Frets Music Store.
Look for new ukuleles from our current lines Kala, Lanikai, Amahi and Ohana. NEW ukulele lines being added like Gold Tone, Leolani, Kanile`a and more!
A a selection Ukulele and Guitar products of Music Nomad Equipment Care products, Bovida Humidity Control, more Lizard Spit products, and a few more goodies.
A cool new tuner that is magnetic, you can clip it on different instruments - one tuner for multiple instruments.
More info coming soon. And, checkout our facebook page .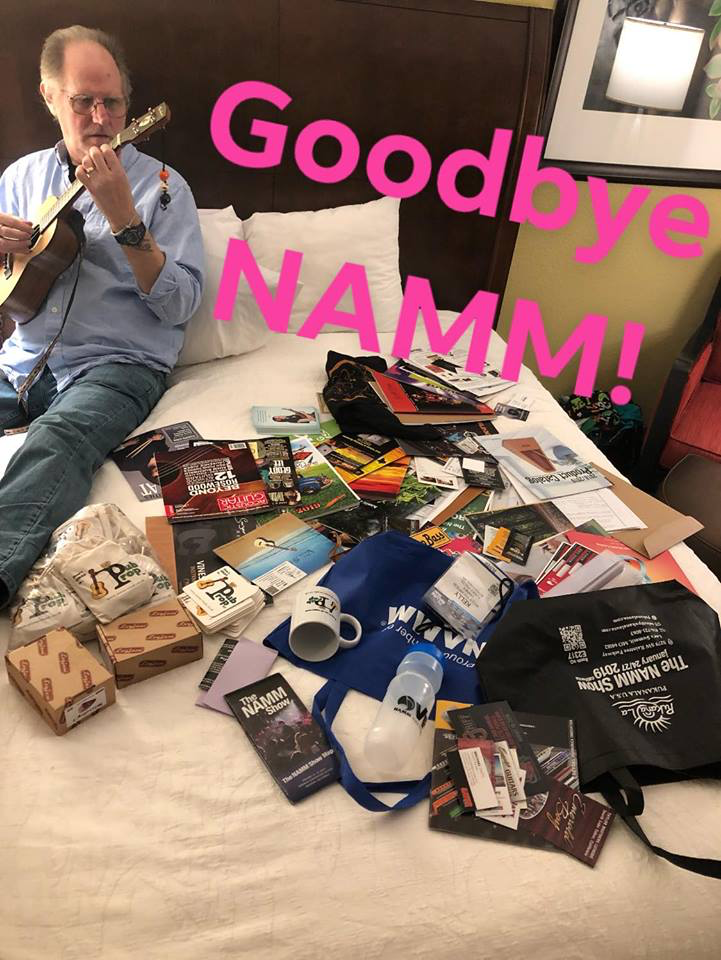 6th Annual Funky Frets Ukulele Festival!!!
First Weekend of October the 2-3-4, 2020
Look for details and any announcements on 2020 festival Spring.
The festival is Friday, Saturday and Sunday. Includes concerts, workshops, vendors, catered dinner, Hawai'ian Shirt contest, jams, the much loved Strum-along Train Ride on the Historic Colebrookdale Railroad and anything else we can throw into the mix.