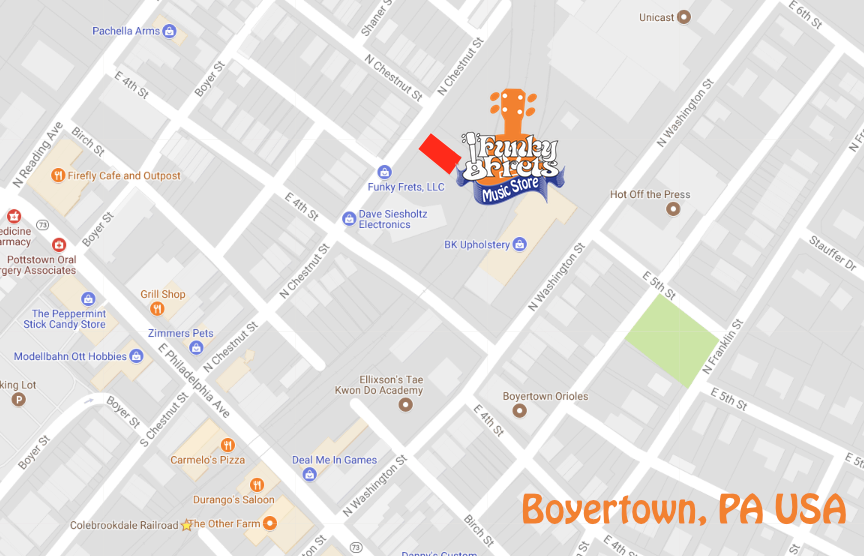 click on map for larger view
Store Hours
M-F 2 pm to 8 pm
Sat 10 am to 3 pm
Sunday For events and appointments only
Contact
Curt: curt@funkyfrets.com
Bern: bern@funkyfrets.com
kelly: kelly@funkyfrets.com
Store: 484-415-9677
Funky Frets • 124 N. Chestnut St., Boyertown, PA 19512 USA
Directions to Funky Frets and The Annual Funky Frets Uke Fest
Here is a map of the event locations that are take place at the Funky Frets Uke Fest in Boyertown, PA USA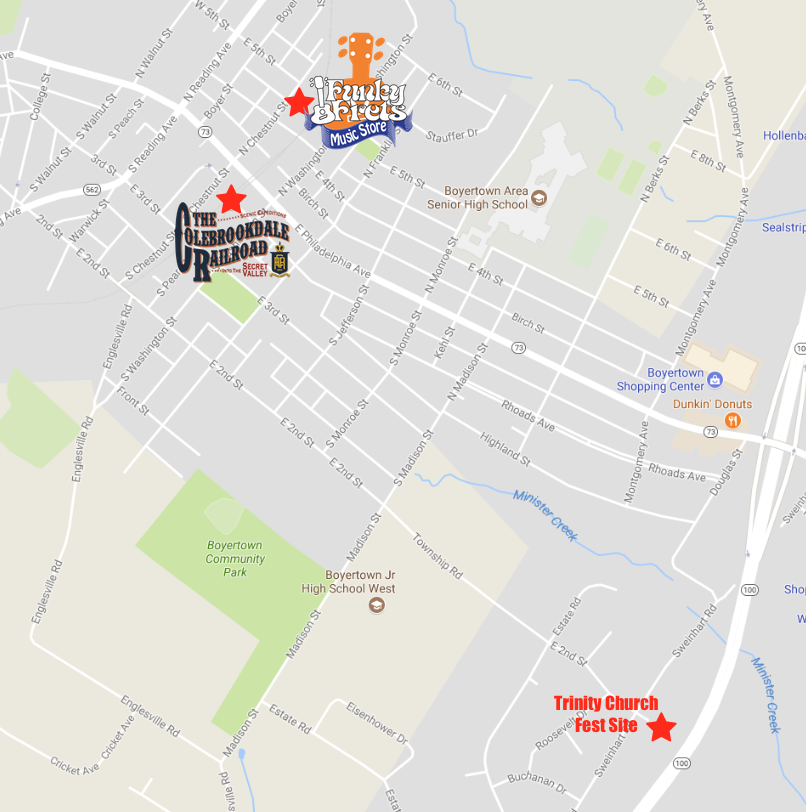 Getting to Boyertown, PA USA
Funky Frets Music Store • 124 N. Chestnut St., Boyertown > Pennsylvania > USA, North America, Northern Hemisphere, Earth, Solar System / Orion Arm of the Milky Way Galaxy, Virgo Supercluster, Laniakea Supercluster, Observable Universe …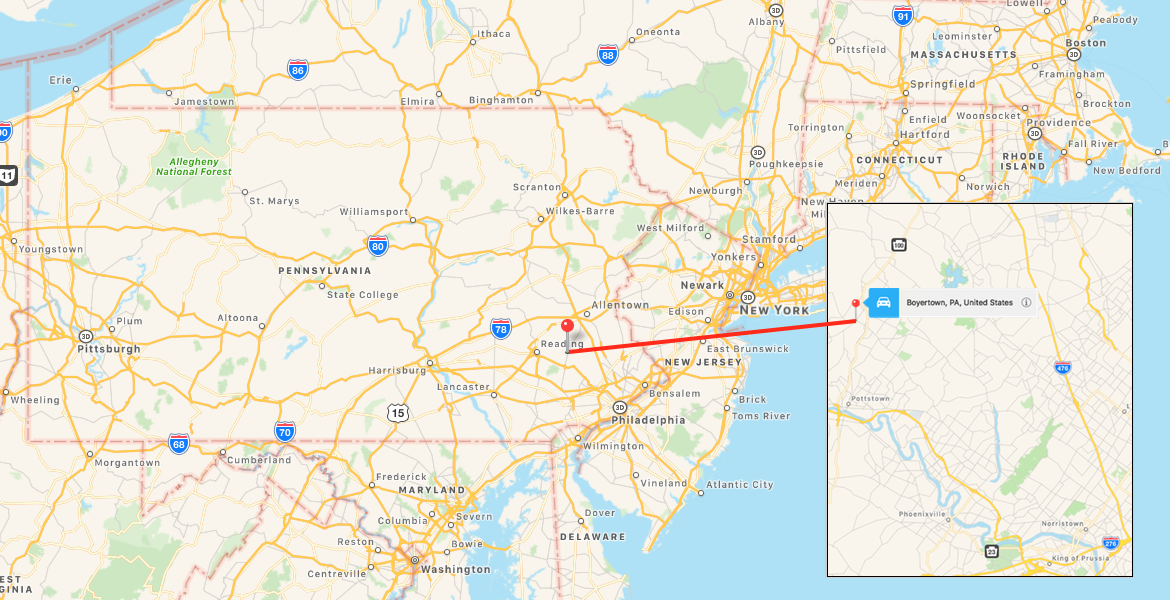 Boyertown is located along the southeastern border of Berks County. It is bordered on the north, west, and south by Colebrookdale Township; to the southeast it is bordered by Douglass Township in Montgomery County. And just a bit south is Chester County.
We are just shy of one hour west from Philadelphia, PA depending on traffic.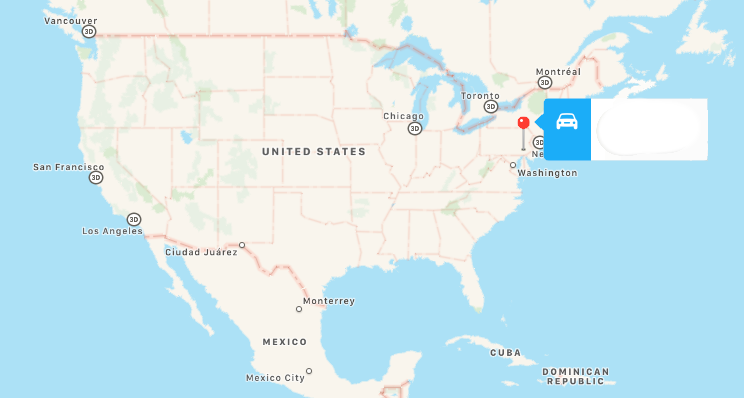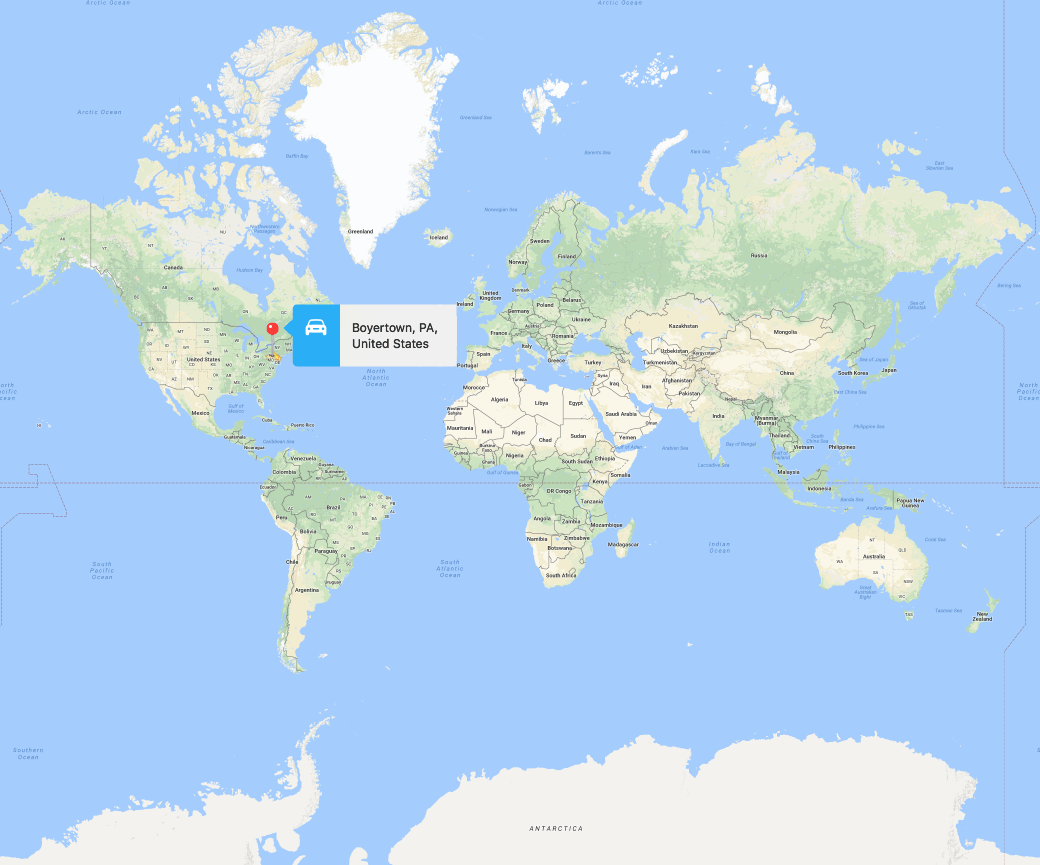 Third rock from the Sun! Hurling through space at 67,000 mph (107,000 km/h)
The sun and the solar system are moving at 200 kilometers per second, or at an average speed of 448,000 mph (720,000 km/h). Even at this rapid speed, the solar system would take about 230 million years to travel all the way around the Milky Way. (source: space.com )
Just browsing over both books, they look fantastic! I'm a guitarist and uke player for over 25 years and was thinking about writing a ukulele book but you've already written what I think are the best, most comprehensive and thorough books I've ever seen for the instrument. I just might end up buying every book you've written and I'll be giving my highest recommendation for your books to my friends and students. Thank you so much for taking the time to write such great books! — Peter Rhee
Aloha, Curt, All I can say is WOW! What you have accomplished is simply incredible! All the best — Glen Hirabayashi, The Aloha Boys
Thanks for visiting and checking out the site!

Original Curtie Animation from 1987 for my first web site on a Macintosh II, 36 years ago.