Funky Frets Event Space Rental
Funky Frets has an Event Space / Banquet / Meeting Hall available for rent.
Banquet seating for 60 and concerts and events for 80.
Sweet Sixteen Party
Without a Clue Murder Mystery Dinner Theater
Funky Frets hosts this event twice a year in the Fall and Spring.
Concerts and Jams
The Funky Frets Main Stage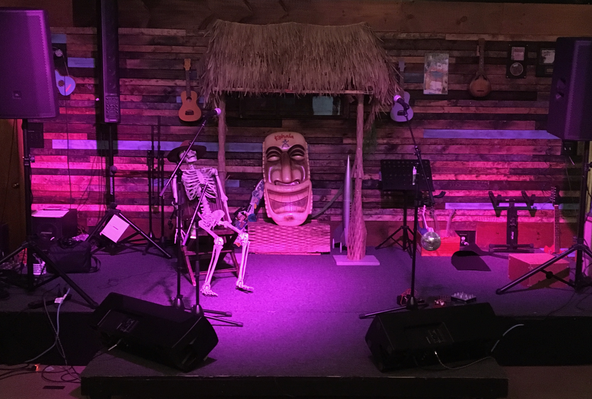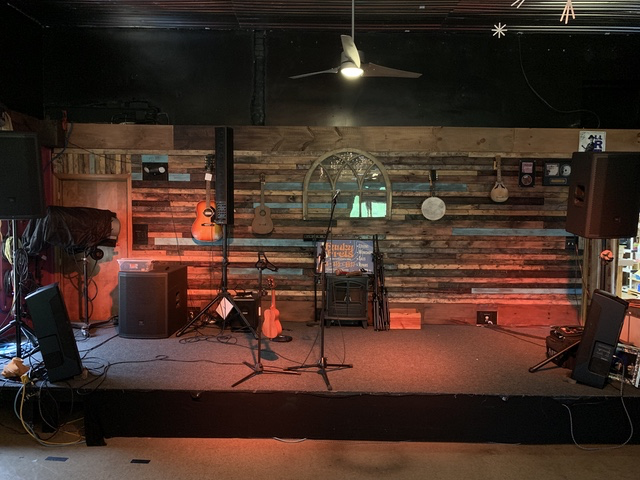 Stage
Stage can be configured wide or in a "T"
Gear
JBL Mains
Mackie Monitors
Mackie DL1608
2 Mackie Reach PAs
Monster Mic Cables
Shure SM58, SM81 and SM57 Microphones
Chauvet Overhead Lighting
Sony DAT
Radial USB Pro Audio DI
Assorted Radial, LR Baggs and Fishman DIs
Gear Available for Rent
Fishman SA330 Expanded with Sub Woofer
Fishman Loudbox Series Amplifiers
AER Compact 60 Amplifier
DiPinto Mach 4 Bass Guitar