Artists and Workshop Presenters
October 7-8-9, 2022
NOTE: If you have a 2020 or 2021 (live, not the 2020 virtual ticket) festival ticket, it is good for 2022 Funky Frets Uke Fest without the price increase that is required for 2022. You can request a refund until the end of June 2022.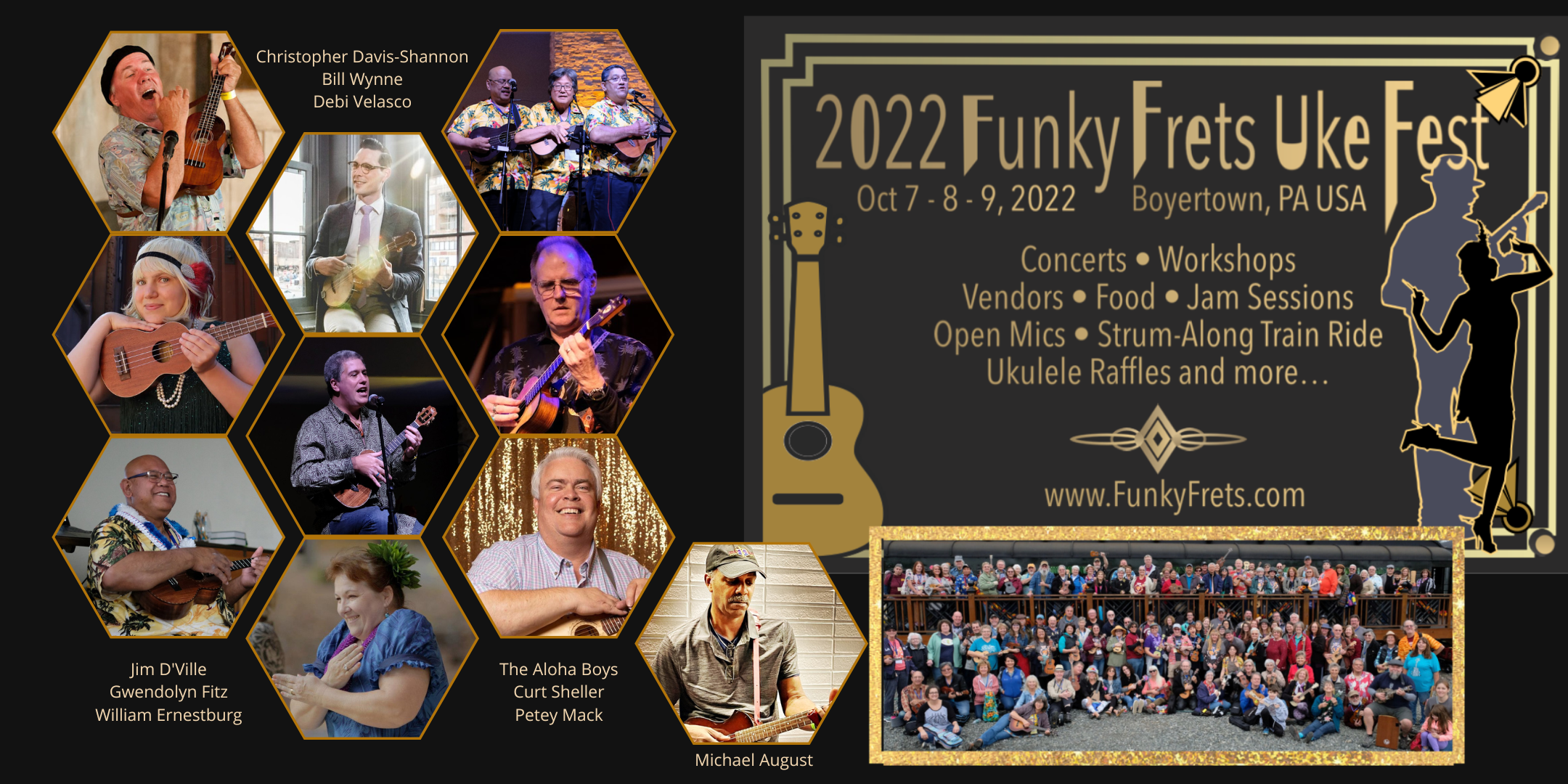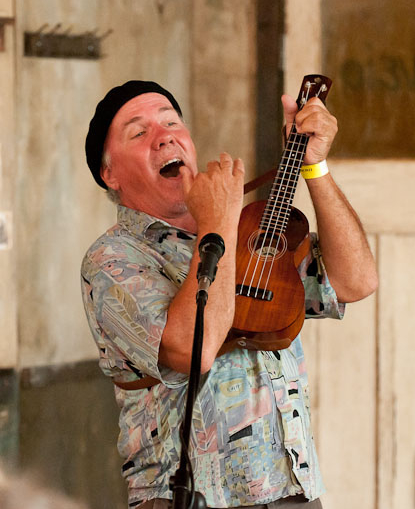 Jim D'Ville
Jim D'Ville is a music educator and facilitator who is on a mission to get ukulele players off the paper and playing music by ear. For nearly a decade Jim has taught his Play Ukulele By Ear workshops to thousands of players in the United States, Canada, Australia, and the United Kingdom. Jim has taught and performed at major ukulele events including the Ukulele Festival of Scotland, Kerrville Folk Festival, the NAMM Show, Melbourne (Australia) Ukulele Festival, West Coast Ukulele Retreat and many others. Jim is the author of the Play Ukulele By Ear DVD series and hosts the popular Play Ukulele By Ear website (www.PlayUkuleleByEar.com). Jim is a Contributing Editor to Ukulele (magazine) and is sponsored in-part by Ukulele (www.ukulelemag.com) and Aqulia Strings (aquilacorde.com/enz).
---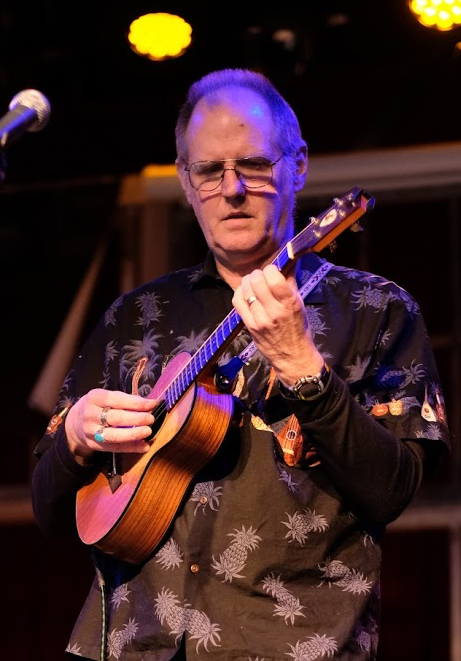 photo by Eric Max
Curt Sheller
With Curt's re-introduction to the ukulele after a 20 year break and taking advantage of his thirty plus years jazz guitar training and skills, he began pursuing the potential of the ukulele exploring instrumental music using the vast repertoire available from the traditional contemporary jazz repertoire and with a few originals thrown in for fun. Curt has developed an international reputation as a ukulele expert having written over 30 books for ukulele and over 600 lessons for the ukulele available on his LearningUkulele.com site.
As and author and private music teacher Curt created Curt Sheller Publications in 1995 and has been on the web since. Curt has over 40 years of playing experience and has been involved in private music education for the past 20 plus years.
---
www.CurtSheller.com www.LearningUkulele.com www.FunkyFrets.com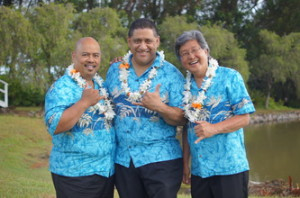 The Aloha Boys
Born and raised in Hawai'i and transplanted to the Washington D.C. area to pursue careers, The Aloha Boys, Glen Hirabayashi, Isaac Ho'opi'i and Irv Queja - met in 1996 while playing music for their children at Halau O 'Aulani, a school of Hawai'ian culture, in the Washington, D.C. area. A special and exciting bond grew musically among the Aloha Boys, who love to kanikapila or play an acoustic down-home, backyard-style Hawai'ian music, a style which includes everything from the very traditional to contemporary songs and styles. They all sing lead and backing vocals. Their voices blend in a nahenahe (soft pleasant) style. They have performed at numerous functions from backyard parties to concerts and at many venues including Carnegie Hall and on the National Mall at the openings of the World War II Memorial and the Smithsonian National Museum of the American Indian, the Kennedy Center Millenium Stage, the Barns at Wolf Trap, and in Rheims, France, Toronto, Canada, New York City, Boston, Philadelphia, Baltimore, Charlotte, Southern California and Hawai'i. In Hawai'i, their performances include Pakele Live, the Gabby Festival, Slack Key Guitar Festival O'ahu Style, and Slack Key Guitar Festival, Virginia Style. The music of the Aloha Boys brings them and their audience back to a lifestyle that is unique and precious to Hawai'i.
---
www.alohaboys.com Glen's Festival Workshops Isaac's Festival Workshops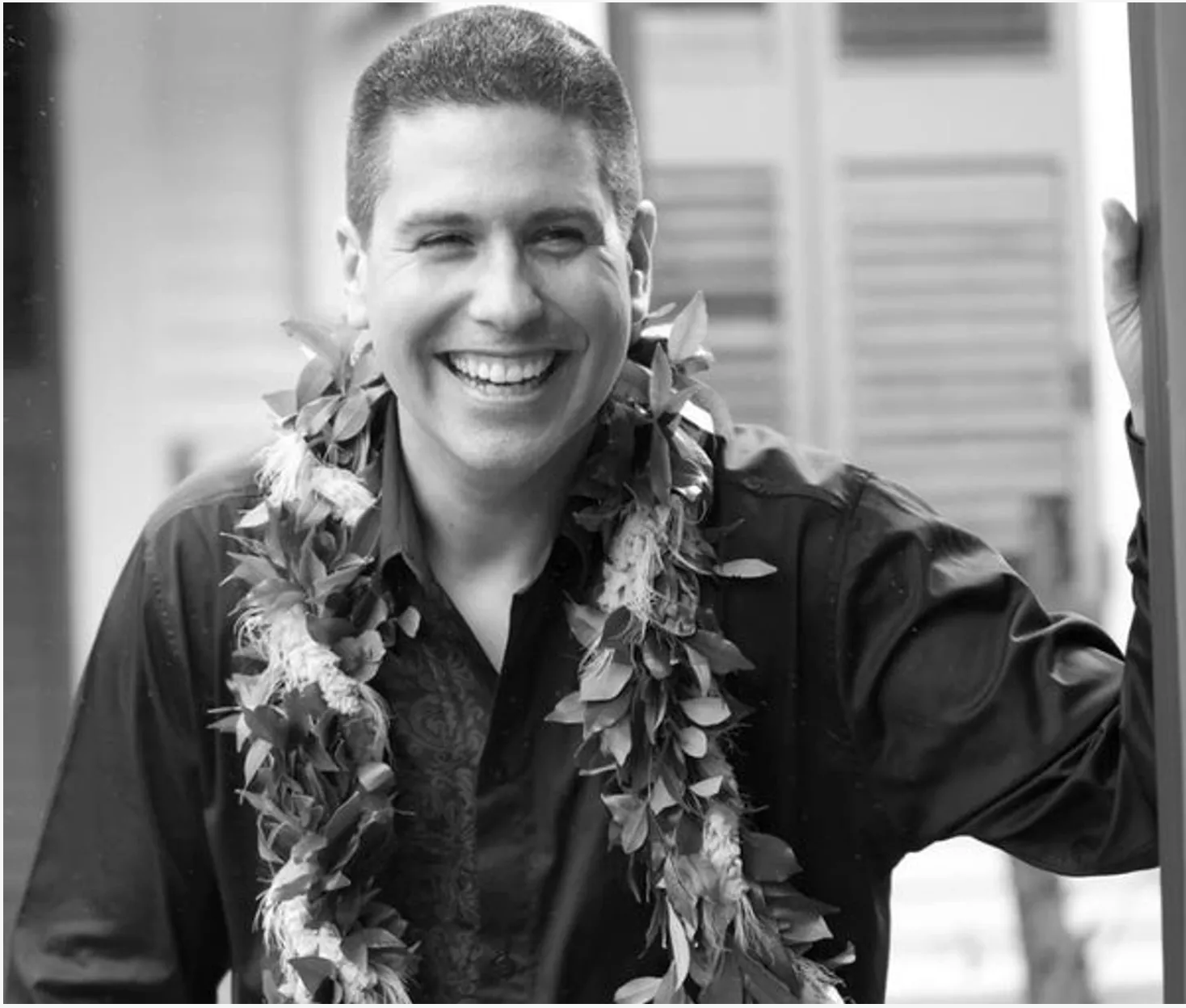 Bill Wynne
For over 45 years, Philadelphia native Bill Wynne has shared the music and culture of Hawaii with audiences from Carnegie Hall to the Monarch Room of the Royal Hawaiian Hotel in Waikiki. An expert in slack key guitar, steel guitar, and ukulele, Wynne is best known for his exceptional skill in the traditional Hawaiian art of falsetto singing for which he was awarded first prize – a Hula Records recording contract – in the 2005 Aloha Festivals Falsetto Contest. Wynne learned practically everything he knows about Hawaiian music through the careful study of recordings – a collecting frenzy which has a resulted in an enviable library of more than 25,000 rare Hawaiian music recordings which he now shares via his 24-hour-a-day internet-based radio station, Ho`olohe Hou Radio (//hoolohehou.com/). Wynne has twice hosted his own TV specials from Honolulu as part of the Pakele Live series and appeared more than 20 times at the New York Botanical Gardens as part of its "Visions of Hawaii" exhibit.
---
Ho`olohe Hou Radio — Bill Wynne's 24 hour-a-day Internet Radio Station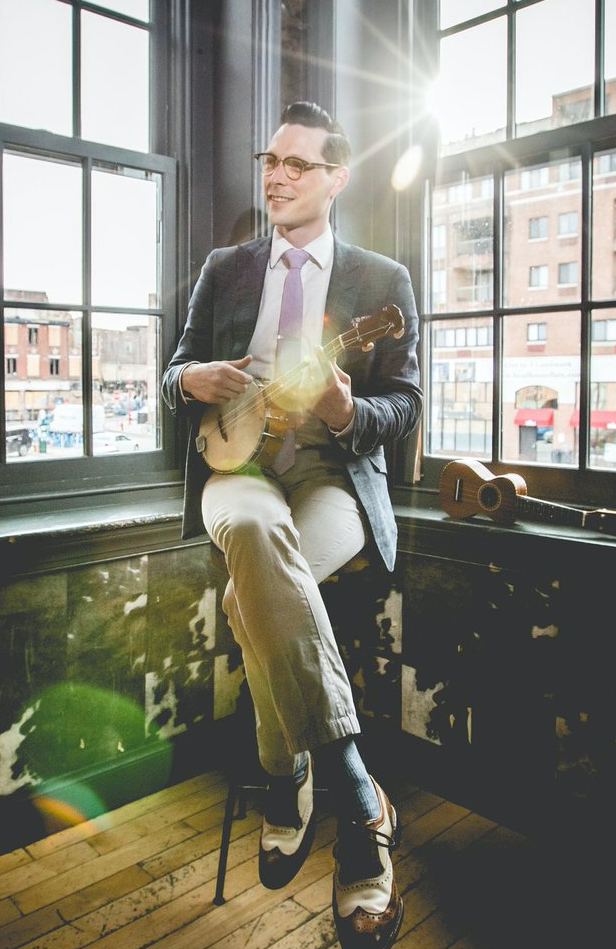 Christopher Davis-Shannon
Christopher Davis-Shannon's music is the essence of honest simplicity. Bringing together influence ranging from Fats Waller to Chet Baker, he creates an atmosphere that will instantly transport you back to jazz clubs, and speakeasies of the early 20th century. Not Content being labelled a traditionalist, he forges ahead breathing new life into old classics, weaving together a sound that is enjoyed by both young and old.
As a multi-Instrumentalist, songwriter, and educator, based in Philadelphia, Davis-Shannon maintains a steady tour schedule with his own music as well as a sideman for various acts. He brings to the stage not just the pure joy of music, but a vast knowledge of the history behind the songs that he holds close to his heart. His intricate instrumental work and plaintive vocals are infused with soulfulness which cannot be faked, and a respect for his predecessors which is rarely equaled.
Mike Batchelor at Kettle Pot Tracks may have said it best::
Christopher writes good songs, plays the crap out of them, and smiles every second he's doin' it. Let this guy into your lives a little, and be better for it!
---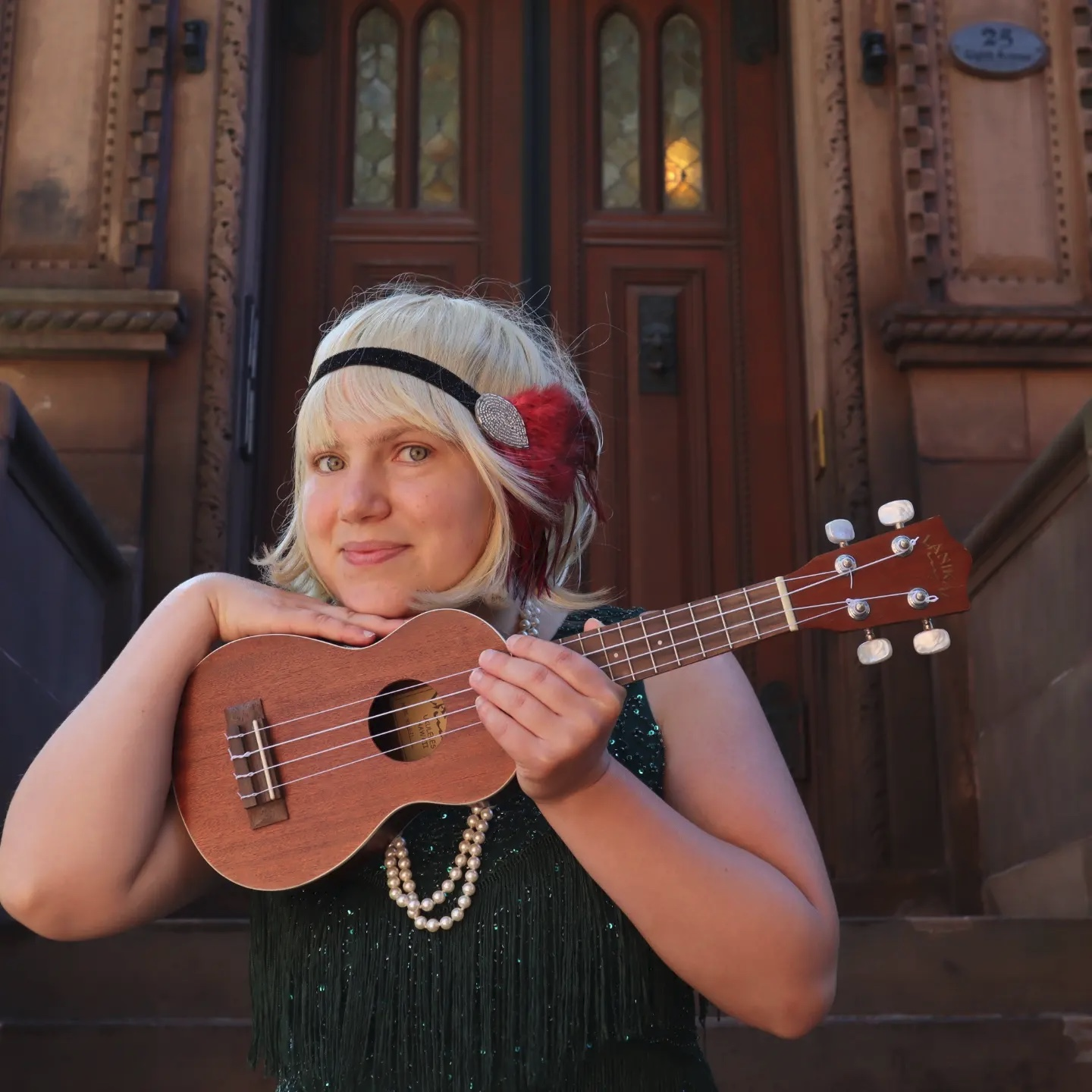 Gwendolyn Fitz
Gwendolyn Fitz's is a jazz-pop singer-songwriter, ukulele player, and theater creator who enjoys weaving stories through music and bringing them to life virtually and onstage. Her award winning ukulele musical, Ease of a Murder, a comedy set in the Roaring Twenties about four murderers who can't seem to murder each other, was selected by Emerging Artist Theater's New Work Series to have its first first debut performance at NYC's TADA Theater in March of 2022 after winning Best Show with Music at the 2021 Pittsburgh Fringe Festival. Though the musical is still in development, Gwendolyn hopes to have a small off-off Broadway run in the next year…and maybe one day make it to Broadway!
Gwendolyn also takes great pride and joy in teaching the ukulele, and has started ukulele programs in numerous schools and works with all ages from 4 and up. Gwendolyn also was the recipient of a 2022 SU-CASA Grant awarded by the Brooklyn Arts Council to start a ukulele program in a senior center. Gwendolyn believes anyone can play the ukulele and find a way to express themselves with music. In 2018 Gwendolyn started the Brooklyn Ukulele Festival and holds numerous jams throughout the year in partnership with Make Music New York so other ukulele players in the area can meet and connect with each other.
---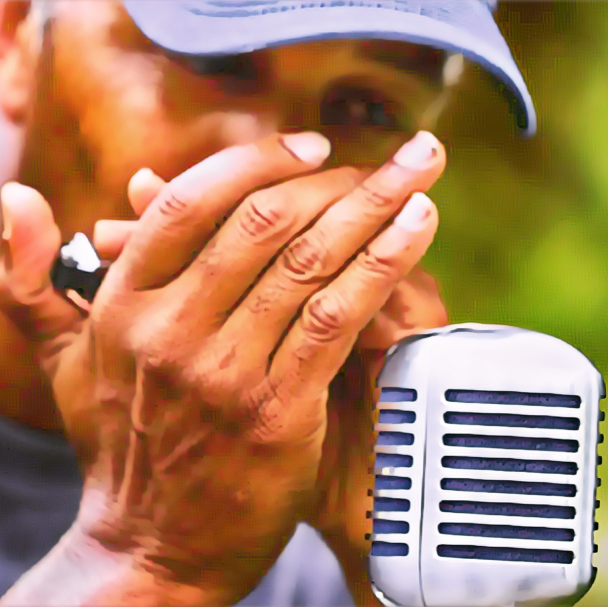 Michael August
Michael August has been playing harmonica for 35 years and has learned all aspects of harmonica playing. Different positions and techniques on harmonica, and many different styles from gospel, to Bluegrass, to Classical. He knows all the functions of the Harmonica and is a multi-talented musician of different instruments, including Mandolin, Dobro, Banjo, Guitar, and Slide Guitar. He has taught quite a few classes from advanced to beginner and has also taught beginner blues and open tuning slide ukulele at TBUG and beginner harmonica at Gaithersburg Ukulele festival.
---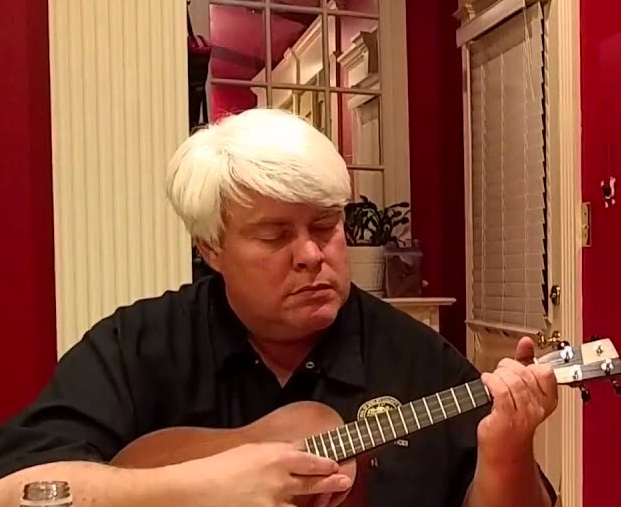 Petey Mack
Over 8 years ago I fell in love. I fell in love with a little four stringed instrument that I had only witnessed people making fun of or using it for outdated music. Then I saw Jake Shimabukuro play in his now famous video, 'while my guitar gently weeps' and that was it… my life was forever changed.
I bought one that night and waited very impatiently for it to show up. I looked up everyone I could find on YouTube to learn the ways of this fascinating new instrument I was enjoying… And some of these first people I made contact with, I am still great friends with after all these years.
I am a people loving, easy going country boy from the southern states of America. My approach to the ukulele follows my own 'kiss' theory.. Which is 'keep it simple, and strum' meaning make every thing as simple as you can, and most importantly enjoy yourself. I tell all my students that I have only one rule and it's my rule #1…
Q: What's my Rule #1?
A: Yah gotta have FUN!/p>
---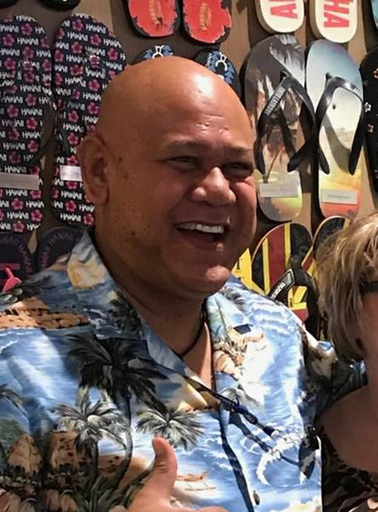 William Ernestburg
---
William Ernestburg is from From Laie, Oahu, Hawaii. He is a proud graduate of Kahuku High School. William served in the United States Coast Guard with distinction for 30 years.
William is a member of the Hawaii State Society (HSS), the HSS 'Ukulele Hui', and Halau O'Aulani.
---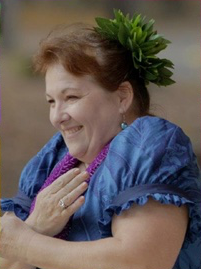 Debi Velasco
Debi Velasco has over 30 years experience in teaching and performing Polynesian dances, including Hawaiian, Tahitian and Maori.
---
Past Funky Frets Uke Fest Artists Have Included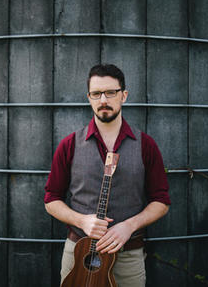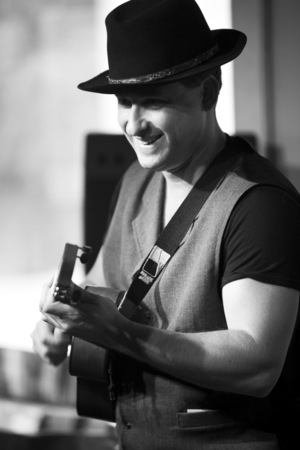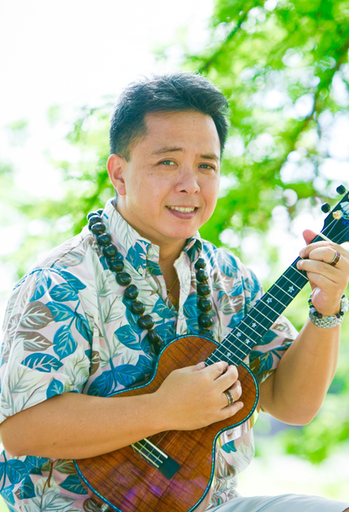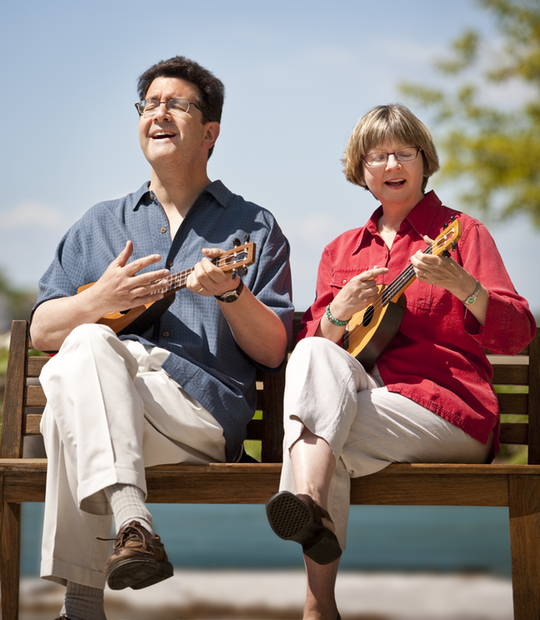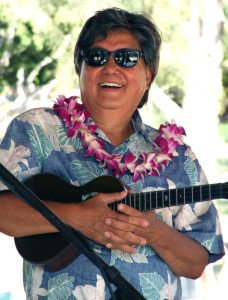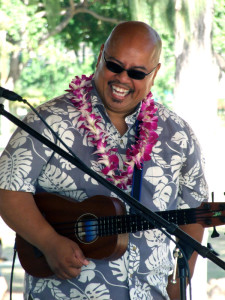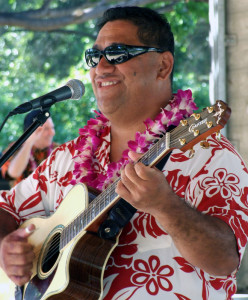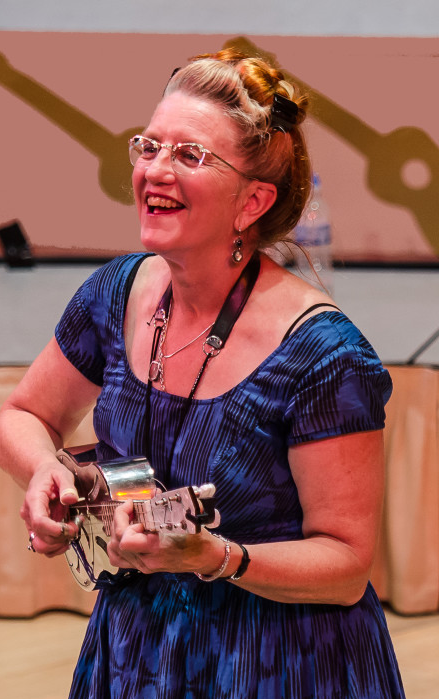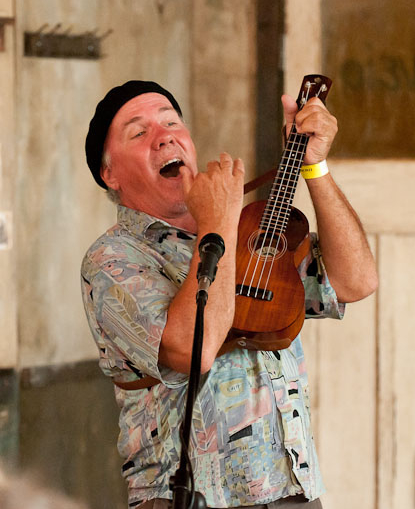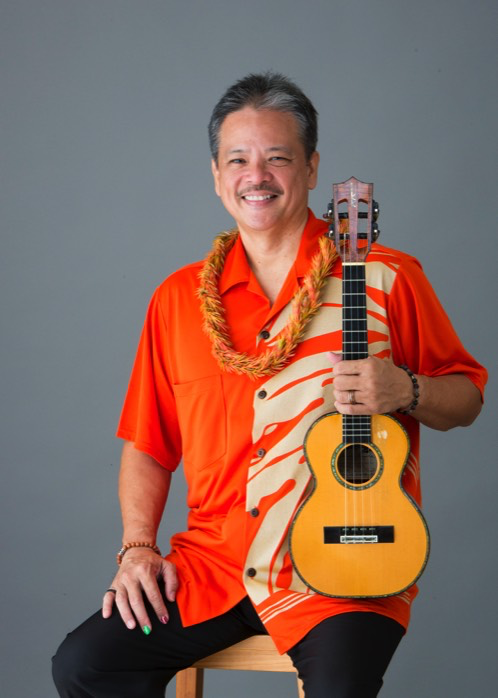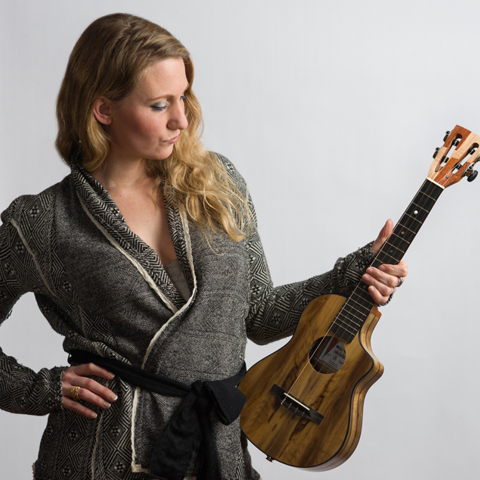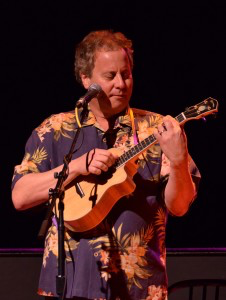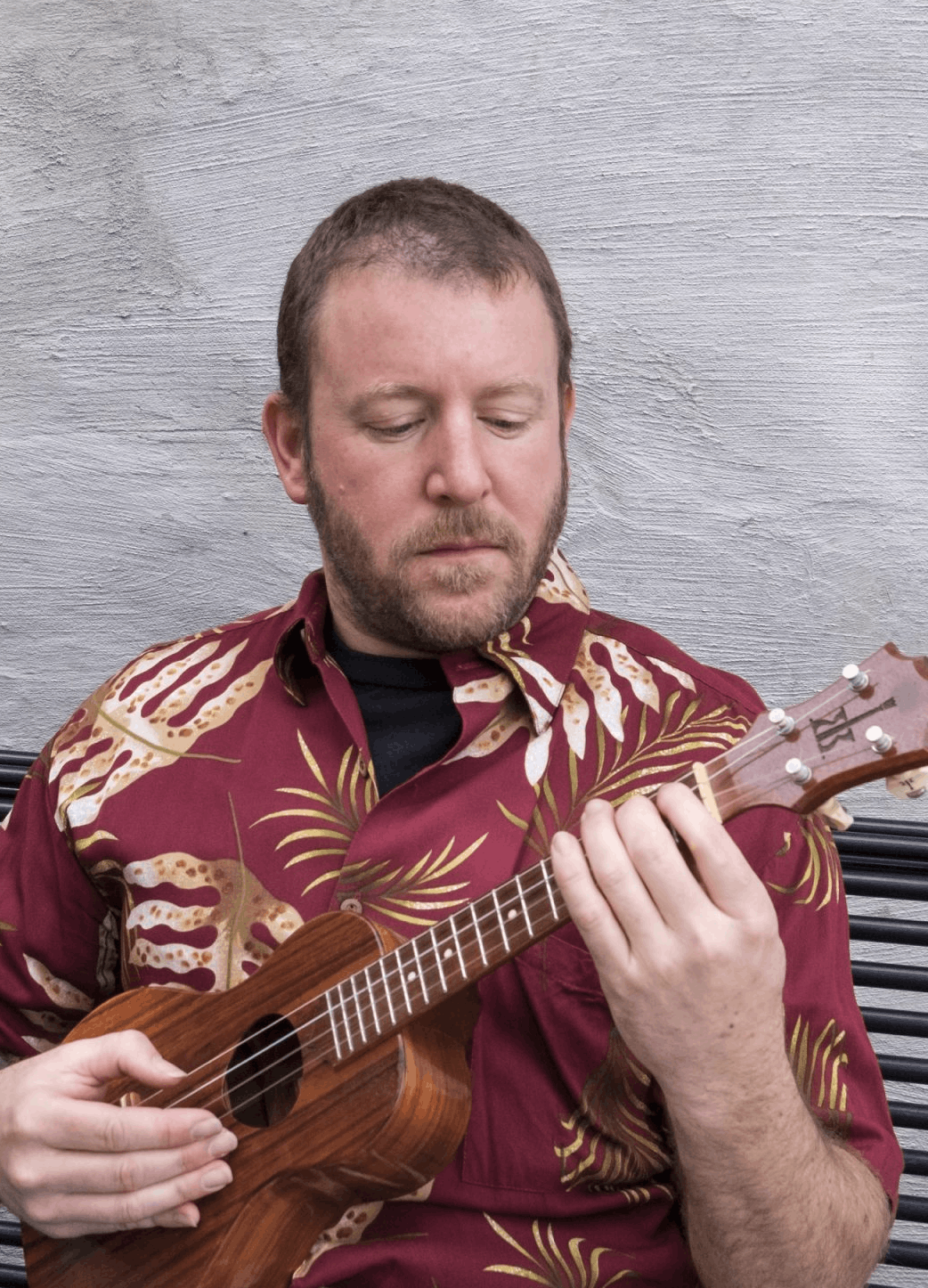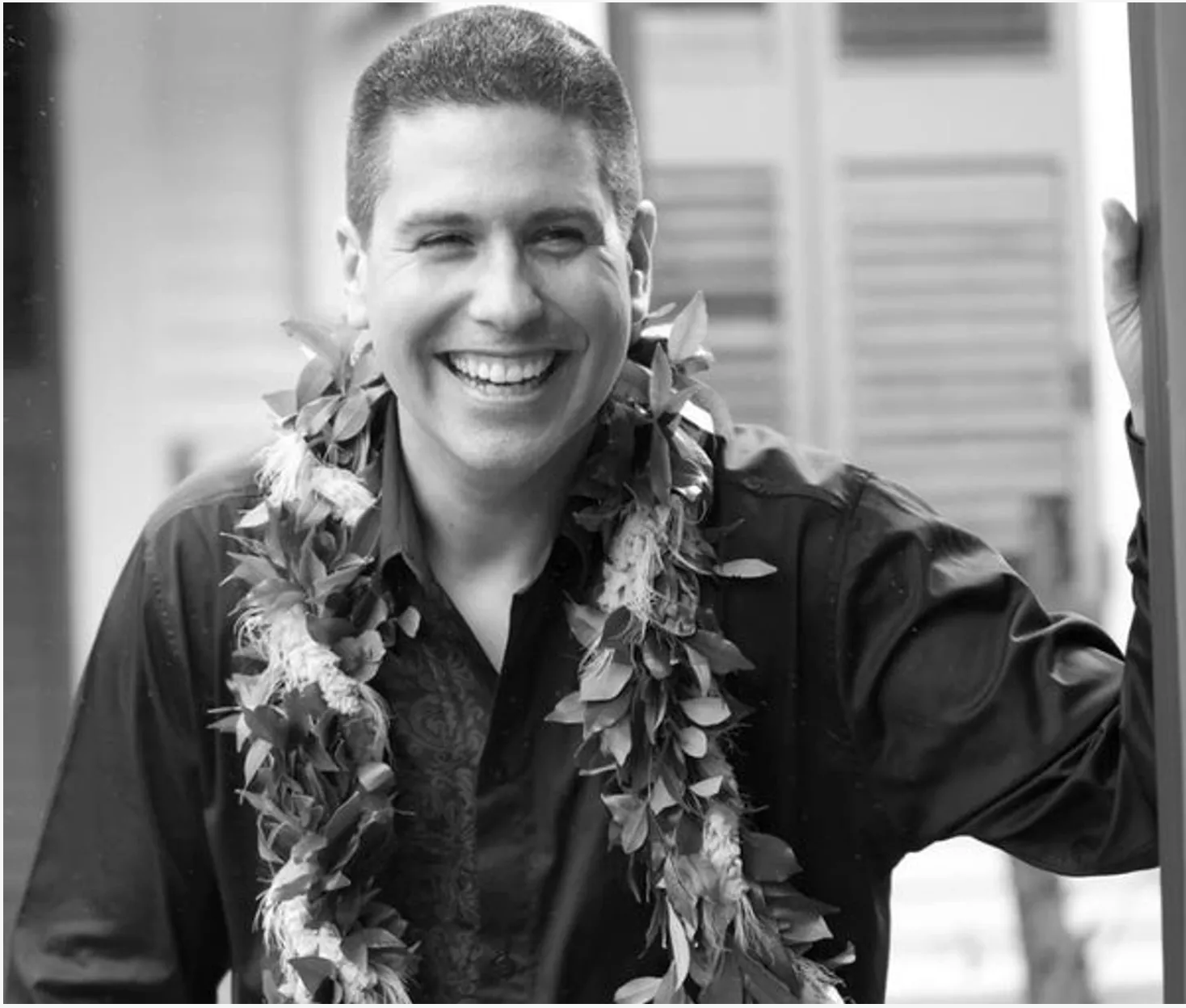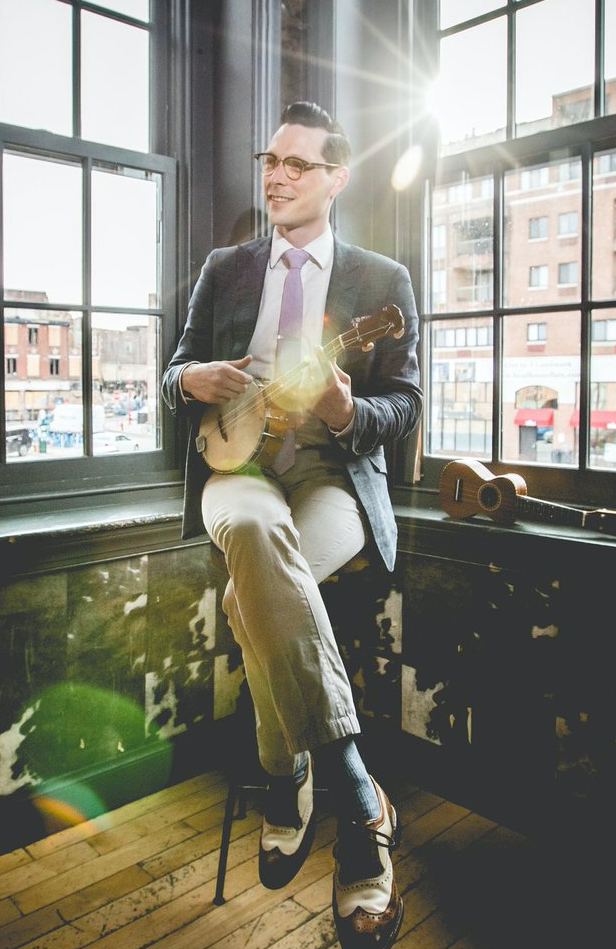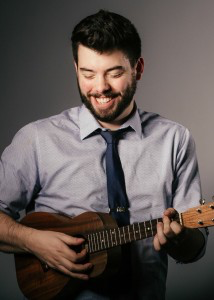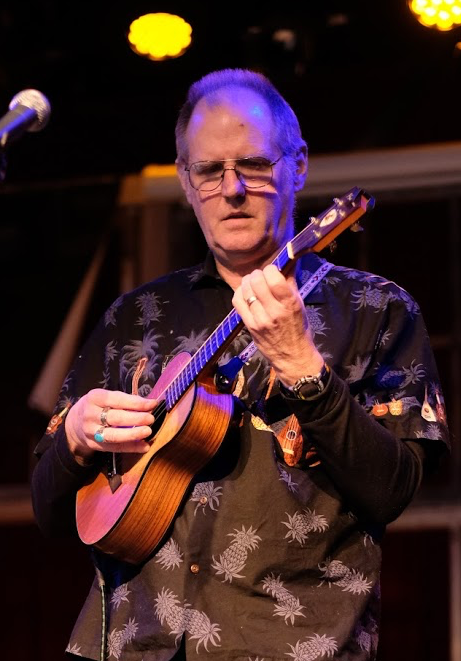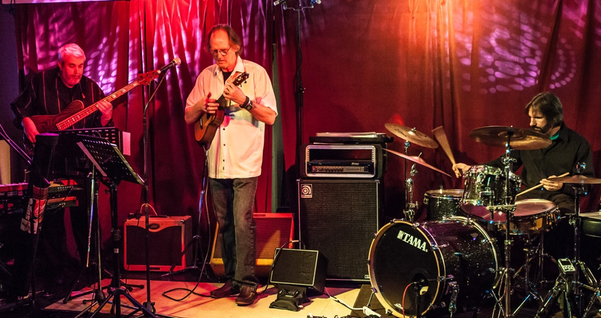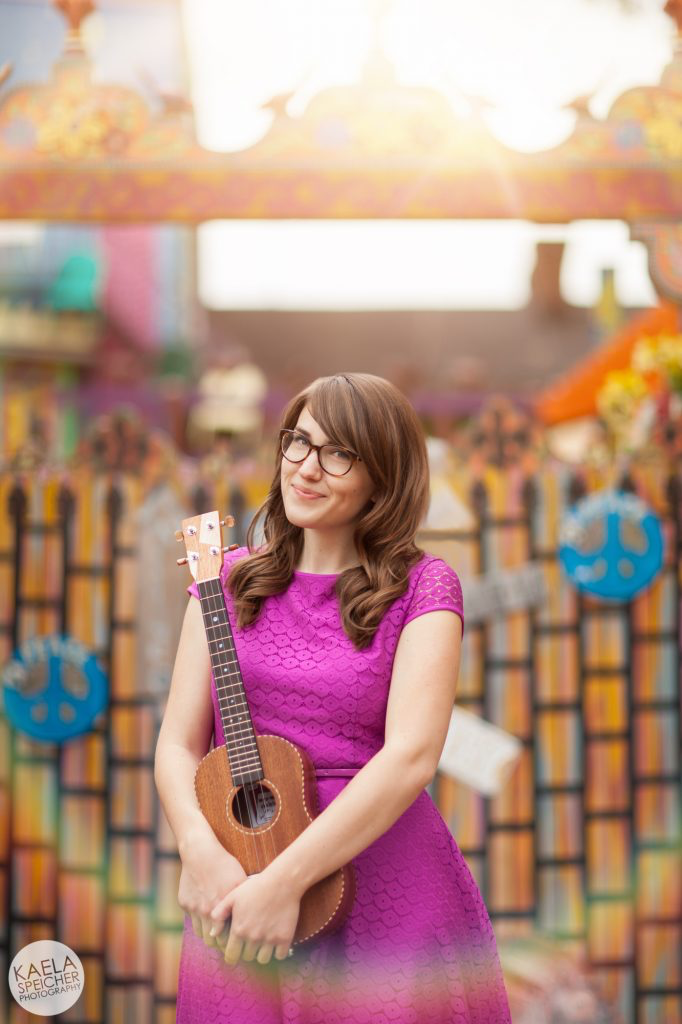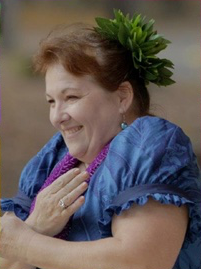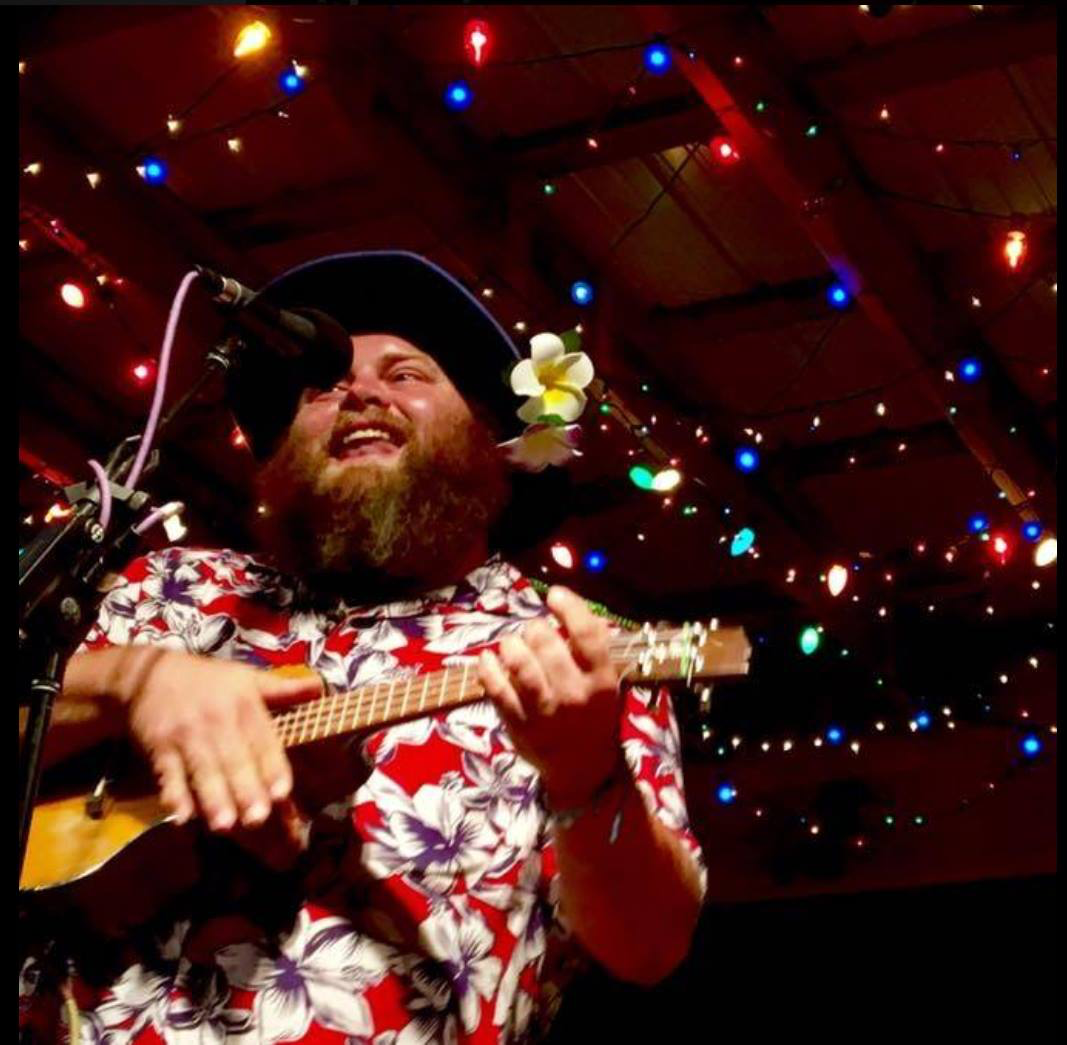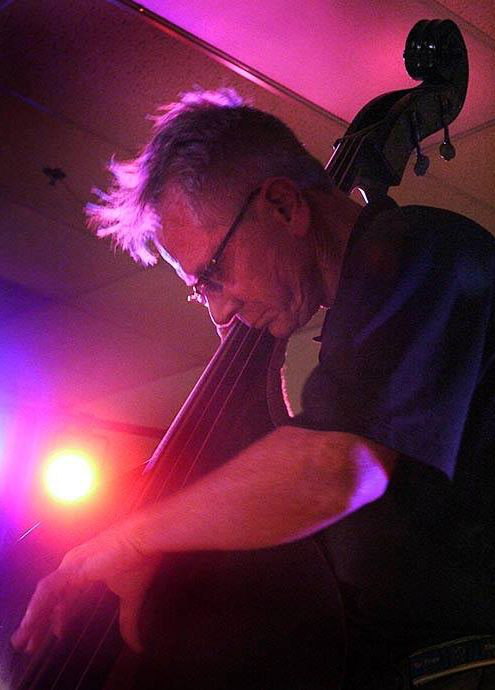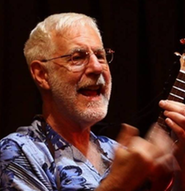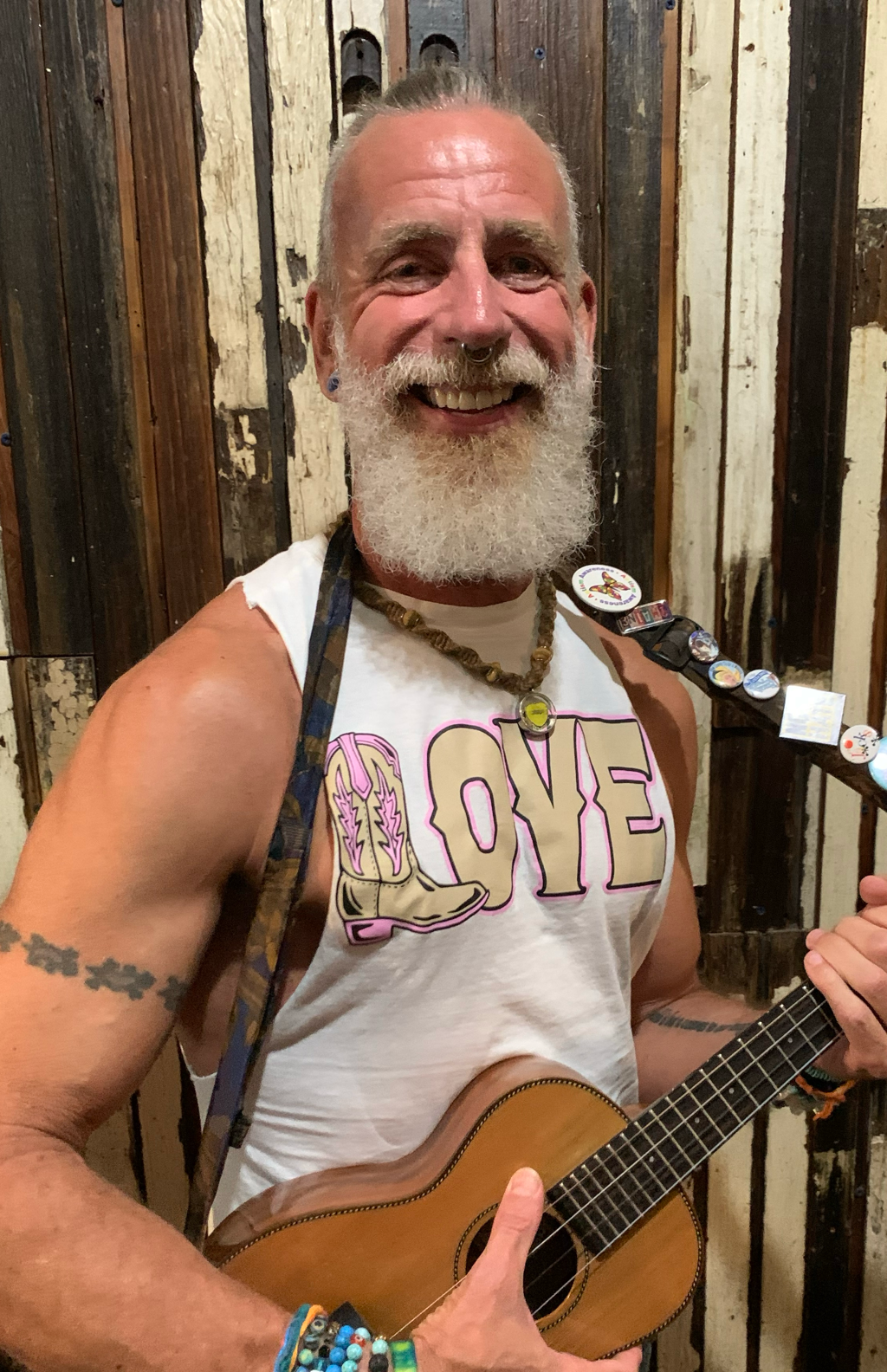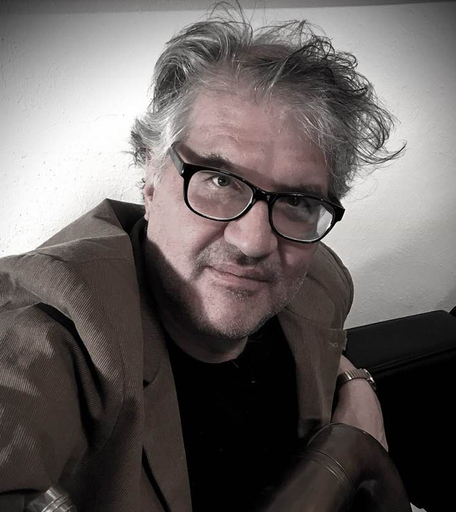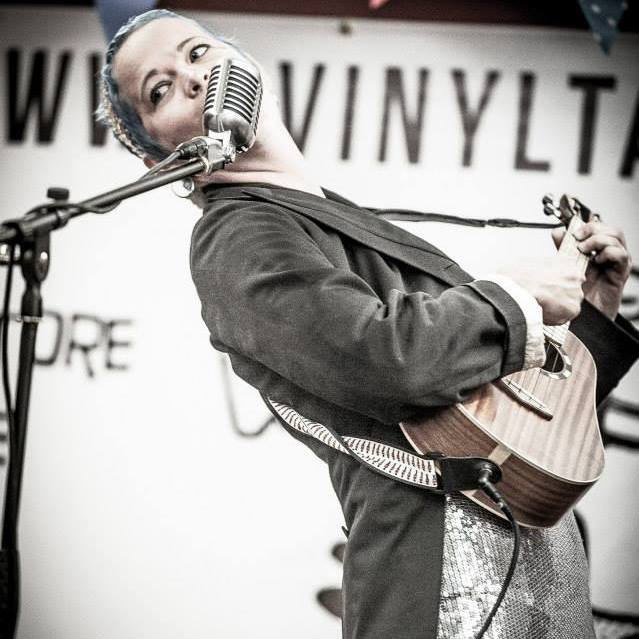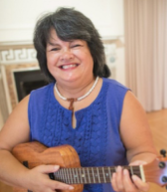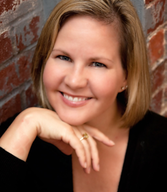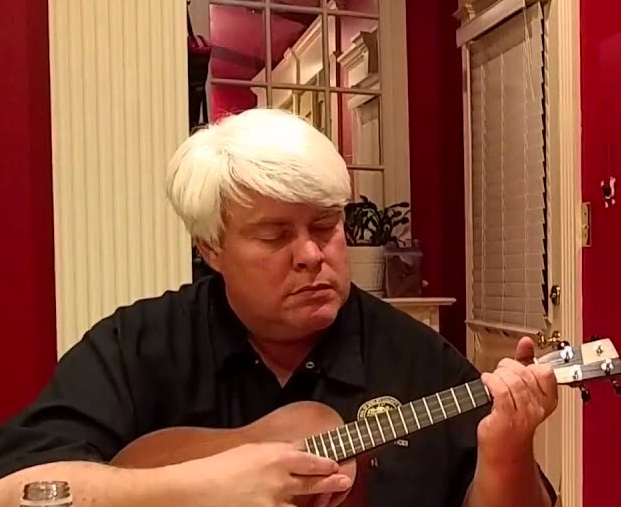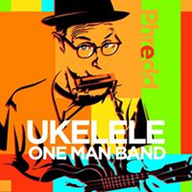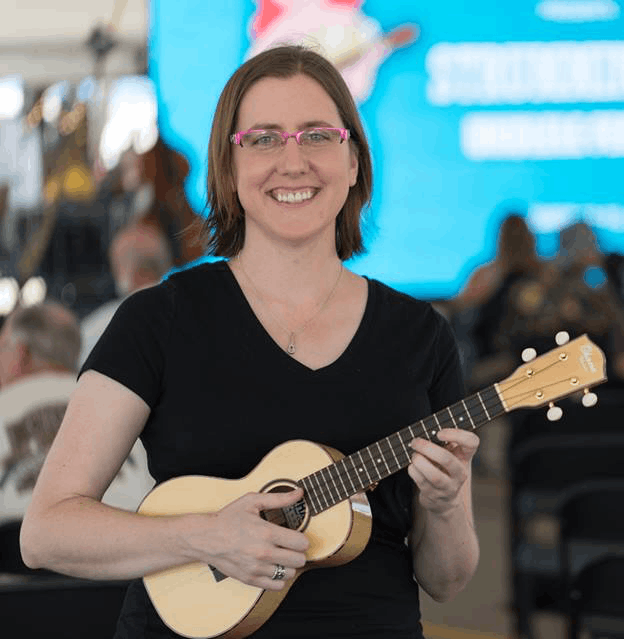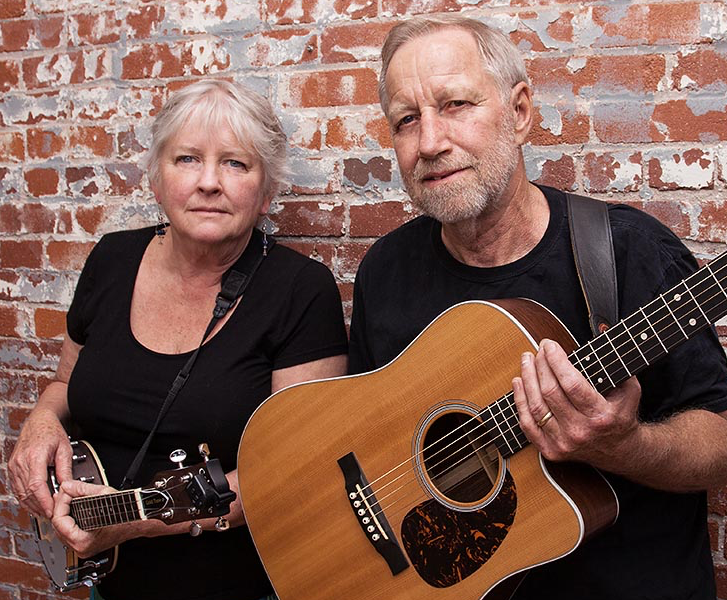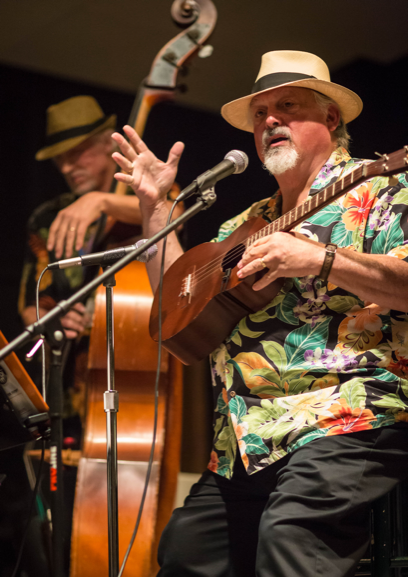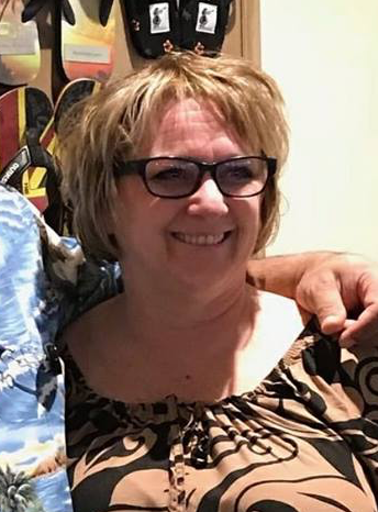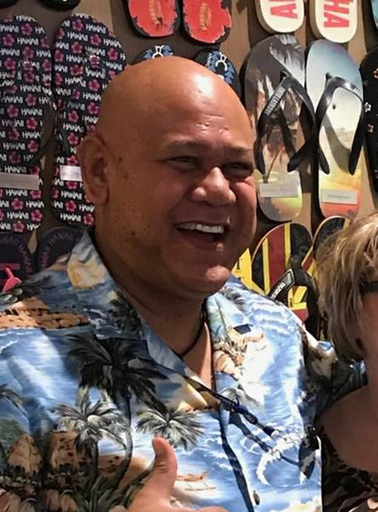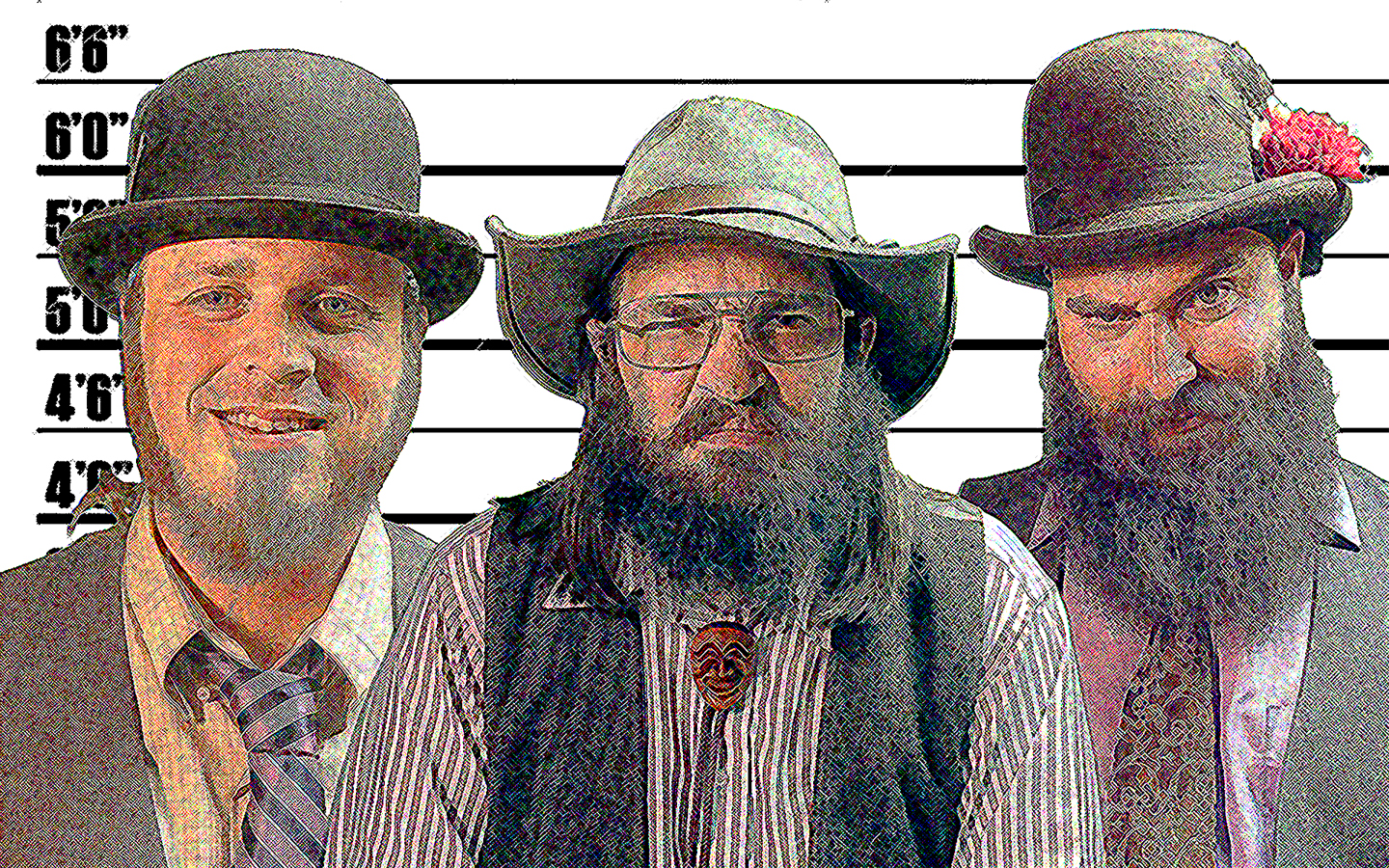 Just browsing over both books, they look fantastic! I'm a guitarist and uke player for over 25 years and was thinking about writing a ukulele book but you've already written what I think are the best, most comprehensive and thorough books I've ever seen for the instrument. I just might end up buying every book you've written and I'll be giving my highest recommendation for your books to my friends and students. Thank you so much for taking the time to write such great books! — Peter Rhee
Aloha, Curt, All I can say is WOW! What you have accomplished is simply incredible! All the best — Glen Hirabayashi, The Aloha Boys
Thanks for visiting and checking out the site!

Original Curtie Animation from 1987 for my first web site on a Macintosh II, 36 years ago.