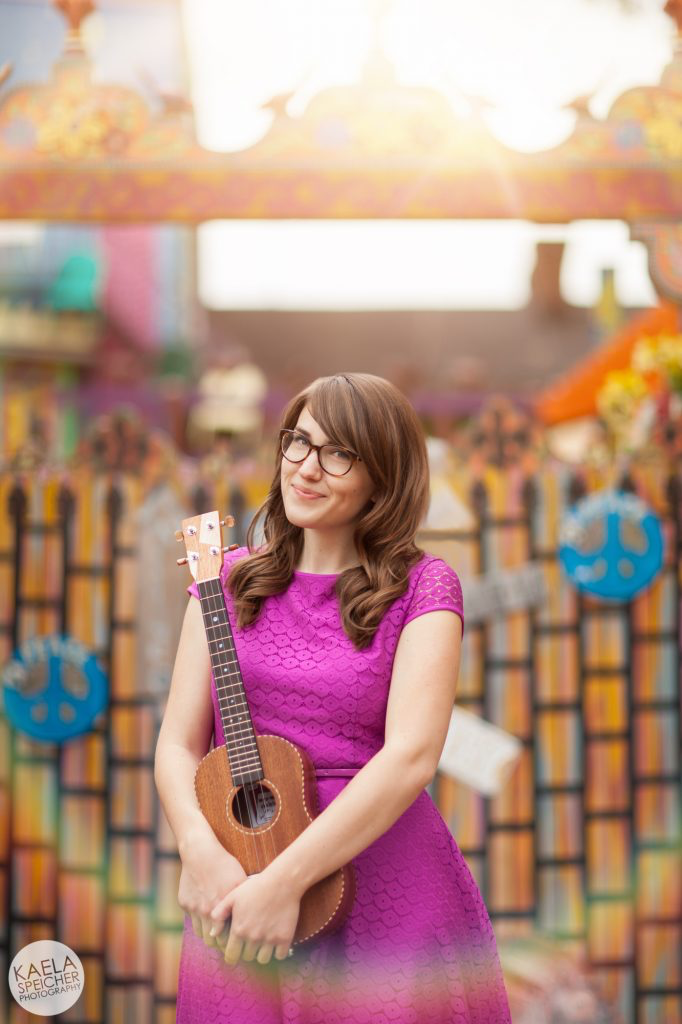 Danielle Ate the Sandwich
Danielle Ate the Sandwich, is the stage name of pop-folk songwriter, Danielle Anderson. Getting her start in Fort Collins, Colorado, Danielle has been touring nationally since 2009 after cultivating an online following from her homemade videos on Youtube and her unique style of online marketing that brings her music to the audience she affectionately refers to as "Fanwiches." Her songs can be thoughtful, heavy and serious, but Danielle rarely takes herself too seriously. She's known for her quirky lyrical twists, performing most frequently with a ukulele and delivering witty and honest stage banter in her live shows.
Danielle has toured the United States since 2009, has made appearances internationally, opened for Mumford and Sons, Suzanne Vega, toured with Pomplamoose and wrote the soundtrack to the Emmy nominated HBO documentary, "Packed in a Trunk: The Lost Art of Edith Lake Wilkinson.'
The Denver Post says, "Danielle Anderson is a tender singer-songwriter, a brazen humorist, a fearless young woman. Performing as Danielle Ate the Sandwich, Anderson wields a ukulele, a guitar and her own words to tell stories about people."
Denver's Westword describes Danielle as, "cripplingly enchanting with lyrics telling the story of a generation coming of age in an age of uncertainty."
---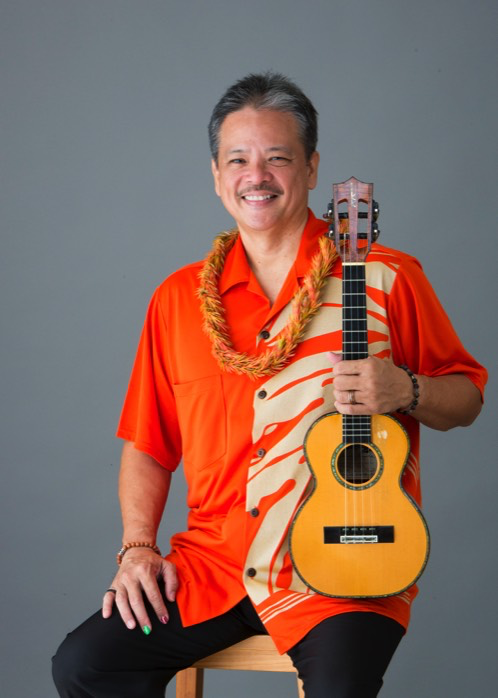 Bryan Tolentino
'Ukulele player, Bryan Tolentino has been known, for the past thirty-eight years, as an accompanist who performed and continues to perform, locally and abroad with some of Hawaiʻi's most well known and accomplished Hawaiian music artists.
Bryan's recorded on over fifty CD's for other artists as well as compilations adding his unique "fairy dusting", as he calls it. He says, "You must feel Hawaiian Music," evident in his award winning recordings featured on Nā Hōkū Hanohano and Grammy nominated CD's which have also garnered many awards. He blends all that he's learned, as an accompanist, into his own unique sound.
Bryan has performed and recorded with notable Hawaiian entertainers such as: Raiatea Helm, Jake Shimabukuro, Herb Ohta, Jr., Halehaku Seabury, Aunty Genoa Keawe, Pomaika'i Lyman, Karen Keawehawai'i, Ku'uipo Kumukahi, Marlene Sai, Jerry Santos and Olomana, O'Brian Eselu, Nathan Aweau, Frank Hewett, Byron Yasui, Benny Chong, Kalei Gamiao, 'Elua Kane, Sonny Lim, Keoki Kahumoku, Owana Salazar, Weldon Kekauoha, Natalie Ai, 'Iolani Kamau'u, Napua Greig, Kuana Torres Kahele, Aaron Salā, The Side Order Band – where Bryan played with Del Beazley, Chris Kamaka and Asa Young, Keao Costa, and Blaine Kamalani Kia.
---
bryantolentino.com www.facebook.com/Tolentino2007 Brian's Festival Workshops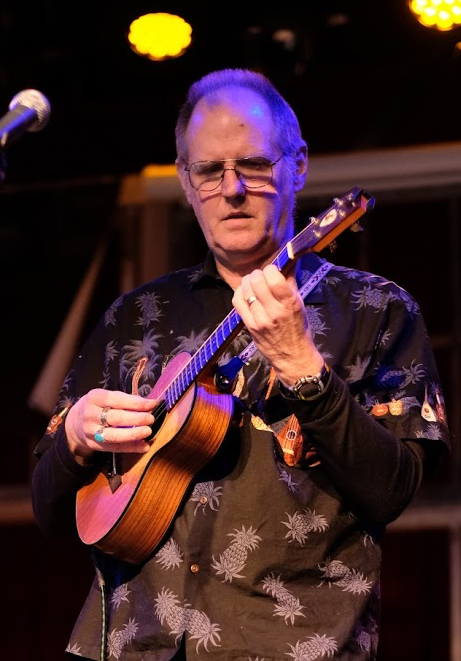 photo by Eric Max
Curt Sheller
With Curt's re-introduction to the ukulele after a 20 year break and taking advantage of his thirty plus years jazz guitar training and skills, he began pursuing the potential of the ukulele exploring instrumental music using the vast repertoire available from the traditional contemporary jazz repertoire and with a few originals thrown in for fun. Curt has developed an international reputation as a ukulele expert having written over 30 books for ukulele and over 600 lessons for the ukulele available on his LearningUkulele.com site.
As and author and private music teacher Curt created Curt Sheller Publications in 1995 and has been on the web since. Curt has over 40 years of playing experience and has been involved in private music education for the past 20 plus years.
Curt had the great privilege and honor of studying with Chuck Anderson for over 30 years. One of the most knowledgeable musicians you'll ever run into. Mainly studying jazz guitar, there was no subject off limits. Curt studied arranging, private teaching, 20th century harmony, performing and working with other musicians, and anything that would come up in the lessons.
---
www.CurtSheller.com www.LearningUkulele.com www.FunkyFrets.com Curt's Festival Workshops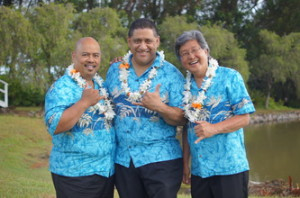 The Aloha Boys
Born and raised in Hawai'i and transplanted to the Washington D.C. area to pursue careers, The Aloha Boys, Glen Hirabayashi, Isaac Ho'opi'i and Irv Queja - met in 1996 while playing music for their children at Halau O 'Aulani, a school of Hawai'ian culture, in the Washington, D.C. area. A special and exciting bond grew musically among the Aloha Boys, who love to kanikapila or play an acoustic down-home, backyard-style Hawai'ian music, a style which includes everything from the very traditional to contemporary songs and styles. They all sing lead and backing vocals. Their voices blend in a nahenahe (soft pleasant) style. They have performed at numerous functions from backyard parties to concerts and at many venues including Carnegie Hall and on the National Mall at the openings of the World War II Memorial and the Smithsonian National Museum of the American Indian, the Kennedy Center Millenium Stage, the Barns at Wolf Trap, and in Rheims, France, Toronto, Canada, New York City, Boston, Philadelphia, Baltimore, Charlotte, Southern California and Hawai'i. In Hawai'i, their peformances include Pakele Live, the Gabby Festival, Slack Key Guitar Festival O'ahu Style, and Slack Key Guitar Festival, Virginia Style. The music of the Aloha Boys brings them and their audience back to a lifestyle that is unique and precious to Hawai'i.
---
www.alohaboys.com Glen's Festival Workshops Isaac's Festival Workshops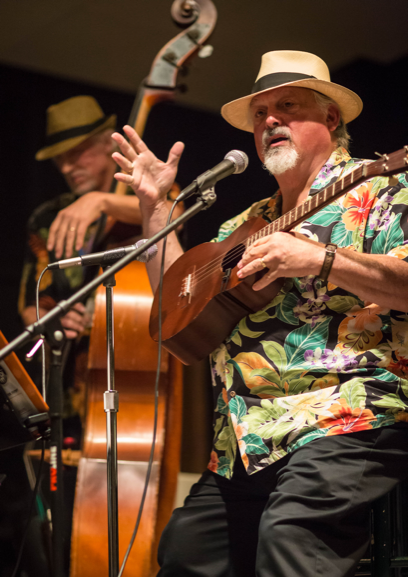 UncleZac
"UncleZac" is a Fairfield County CT ukulele performer and teacher who has played the uke for over 50 years. He has a wide range of styles and materials that he performs and teaches. He has performed in several bands including Sharkey & the unknowns, a local 50 s and 60 s oldies group, Tim Currie's Mowtown Band, Roswell & the Ukulaliens, a five piece ukulele band, The NY Ukulele Ensemble, "uke consultant" to the Darien High School Ukulele Group and leader of the Laphalele's, a senior uke ensemble in New Canaan , CT. He presently fronts a trio performing uke & vocals with sax/clarinet/flute and upright base known as UncleZac & the ZacTones
Unclezac is the author of two chord charts, "Bari to Soprano and Back Ukulele Chord Chart" and The Ultimate Chord Inversion Chart for Ukulele" distributed by The Magic Fluke Company.
UncleZac is the author of several chord charts, "Bari to Soprano and Back Ukulele Chord Chart" and The Ultimate Chord Inversion Charts for Ukulele. In addition to teaching private and group lessons, he has also presented several workshops and performed at venues including The New York Uke Fest, The Tampa Bay Uke Fest, The New Jersey Folk Project Uke Fest, The Fort Lauderdale Uke Fest and The Funky Frets Uke Fest in 2015.
He plays music from Leon Redbone to Jimmy Buffett to Allan Sherman and more. Primarily a bari player, he never travels with only one uke because as uke legend, Fred Fallin, says, "each one has a different voice", a necessity for different songs, so bring more than one.
---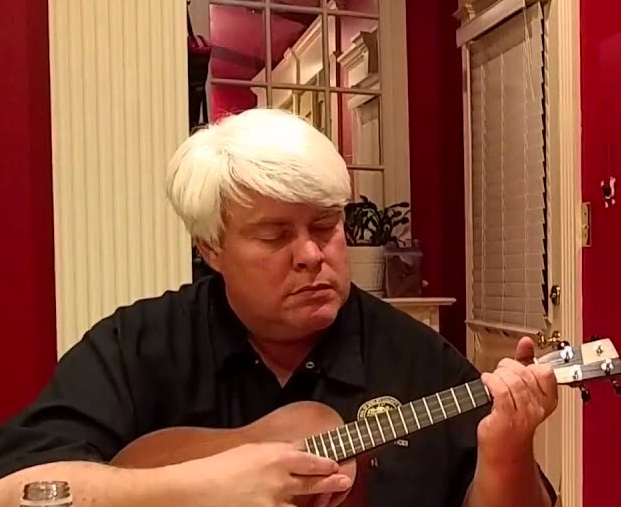 Petey Mack
Over 8 years ago I fell in love. I fell in love with a little four stringed instrument that I had only witnessed people making fun of or using it for outdated music. Then I saw Jake Shimabukuro play in his now famous video, 'while my guitar gently weeps' and that was it… my life was forever changed.
I bought one that night and waited very impatiently for it to show up. I looked up everyone I could find on YouTube to learn the ways of this fascinating new instrument I was enjoying… And some of these first people I made contact with, I am still great friends with after all these years.
I am a people loving, easy going country boy from the southern states of America. My approach to the ukulele follows my own 'kiss' theory.. Which is 'keep it simple, and strum' meaning make every thing as simple as you can, and most importantly enjoy yourself. I tell all my students that I have only one rule and it's my rule #1…
Q: What's my Rule #1?
A: Yah gotta have FUN!
---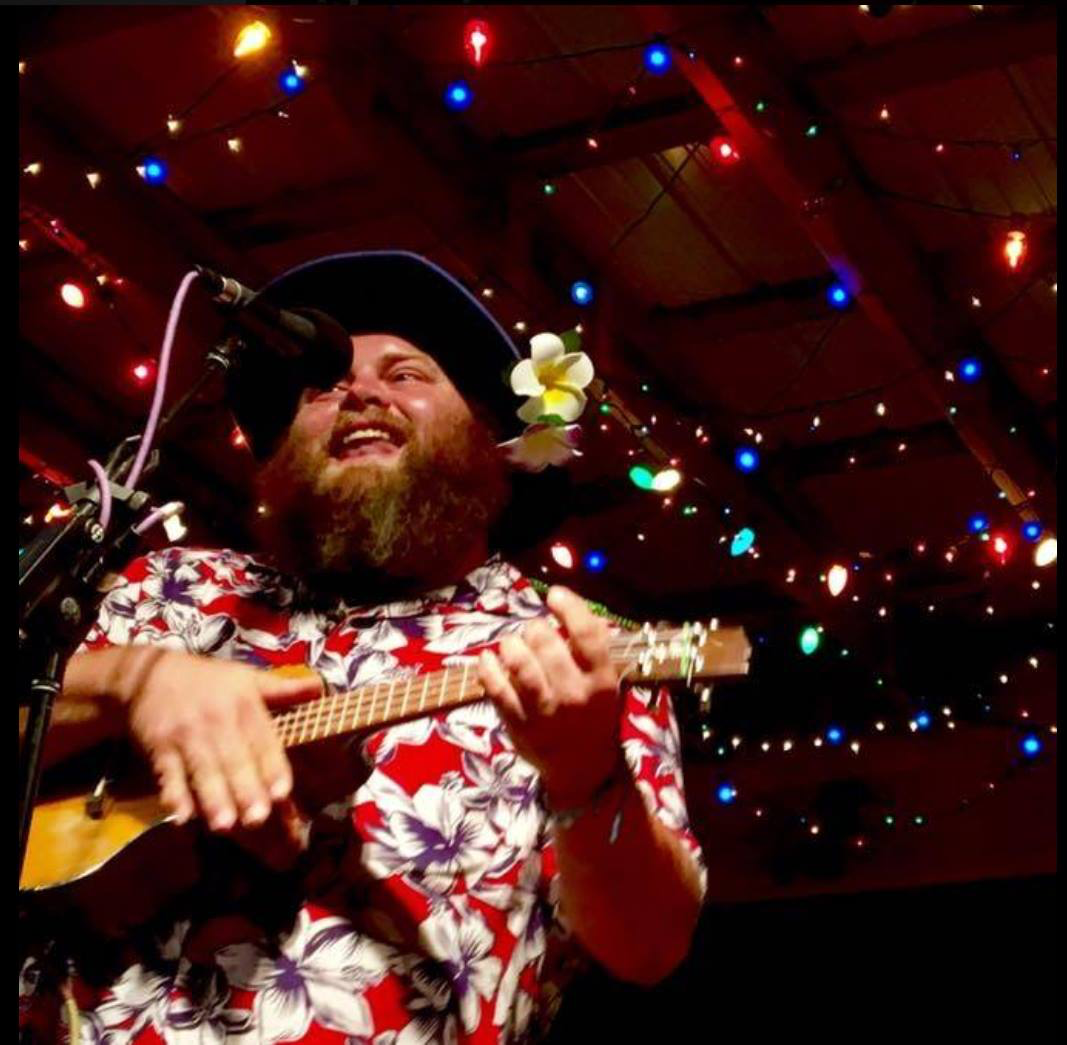 Devin Scott
Devin Scott is a ukulele artist performing covers on the ukulele including everything from Patsy Cline to R. Kelly. With a few originals mixed in!
Armed with a ukulele and a big, unexpected voice, Devin Scott easily entertains audiences of all ages. Performing everything from R. Kelly to Patsy Cline, Devin aims to include every one of his listeners. "It's just more fun when people are enjoying and participating, so I try to make sure that everyone has something they can sing along to." After only a few years of performing with the ukulele at open mic nights in his hometown of Sikeston, Missouri, Devin began to realize the joy it gave to him and others and has made it his goal to play for as many people as he can. "It's so amazing to watch an entire group of people enjoy something so much together." Traveling around the country, teaching and leading jam sessions, singing for audiences in restaurants, bars, high in the Rocky Mountains, around campfires and even floating down the San Juan River, Devin is well on his way to accomplishing his goal of spreading the joy of the ukulele!
---
www.facebook.com/devinscottukulele Devin's Festival Workshops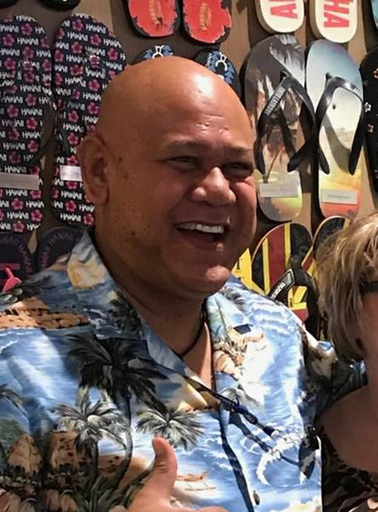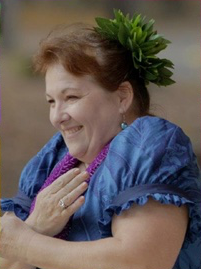 Debi Velasco
Debi Velasco has over 30 years experience in teaching and performing Polynesian dances, including Hawaiian, Tahitian and Maori.
---